By George Bilgere
The last time I saw Paul Castle
it was printed in gold on the wall
above the showers in the boys'
locker room, next to the school
record for the mile. I don't recall
his time, but the year was 1968
and I can look across the infield
of memory to see him on the track,
legs flashing, body bending slightly
beyond the pack of runners at his back.
He couldn't spare a word for me,
two years younger, junior varsity,
and hardly worth the waste of breath.
He owned the hallways, a cool blonde
at his side, and aimed his interests
further down the line than we could guess.
Now, reading the name again,
I see us standing in the showers,
naked kids beneath his larger,
comprehensive force—the ones who trail
obscurely, in the wake of the swift,
like my shadow on this gleaming wall.
George Bilgere, "At the Vietnam Memorial" from Big Bang. Copyright © 1999 by George Bilgere. Reprinted with the permission of Copper Beech Press, www.copperbeechpress.com.
Source: The Poetry Anthology 1912-2002 (Copper Beech Press, 2002)
Arts & Sciences
Living
Social Commentaries
Poet Bio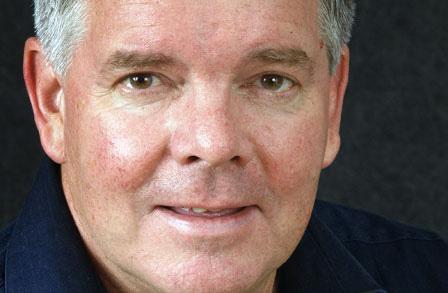 Bilgere's poetry, while residing firmly in the every-day world of janitors, college students or siblings, is noted for its controlled poignancy and limpid free-verse line. Billy Collins has described him as "a welcome breath of fresh American air." A resident of Ohio, Bilgere lives in Cleveland, where he teaches creative writing at John Carroll University.
See More By This Poet
More Poems about Arts & Sciences
Browse poems about Arts & Sciences
More Poems about Living
Browse poems about Living
More Poems about Social Commentaries
Browse poems about Social Commentaries
Get a random poem