By Lani O'Hanlon
That was the year we drove
into the commune in Cornwall.
"Jesus Jim," mam said,
"back up quick they're hippies."
Through the car window,
tents, row after row, flaps open,
long-haired men and women
curled around each other like babies
and the babies themselves
wandered naked across the grass.
I reached for the handle, ready, almost,
to open the door, drop out and away
from my sister's aggressive thighs,
Daddy's slapping hands.
Back home in the Dandelion Market
I unlearnt the steps my mother taught,
bought a headband, an afghan coat,
a fringed skirt — leather skin.
Barefoot on common grass I lay down with kin.
Source: Poetry (March 2018)
Living
Relationships
Social Commentaries
Poet Bio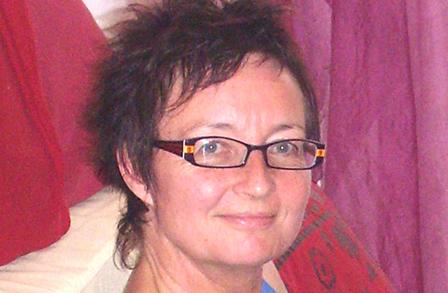 Lani O'Hanlon is the writer in residence at Molly Keane Writers Retreats and reader in residence with Waterford Libraries. She was shortlisted for the 2017 Hennessy New Irish Writing Award.
More Poems about Living
What Women Are Made Of
We are all ventricle, spine, lung, larynx, and gut.
Clavicle and nape, what lies forked in an open palm;

we are follicle and temple. We are ankle, arch,
sole. Pore and rib, pelvis and root

and tongue. We are wishbone and gland and molar
and...
Vagrants and Loiterers
You got that clean waistcoat,
the bright white of a well-tailored
shirt, you got those loose-as-sacks
slacks and some spit-polished shoes,
and you know, whether you are looking
like money, or about to take a stroll,
to tilt that hat like you own
the world; yeah, smoke...
Activities
Living
Social Commentaries
Browse poems about Living
More Poems about Relationships
Browse poems about Relationships
More Poems about Social Commentaries
Browse poems about Social Commentaries