By Margaret Atwood
Starspangled cowboy
sauntering out of the almost-
silly West, on your face
a porcelain grin,
tugging a papier-mâché cactus
on wheels behind you with a string,
you are innocent as a bathtub
full of bullets.
Your righteous eyes, your laconic
trigger-fingers
people the streets with villains:
as you move, the air in front of you
blossoms with targets
and you leave behind you a heroic
trail of desolation:
beer bottles
slaughtered by the side
of the road, bird-
skulls bleaching in the sunset.
I ought to be watching
from behind a cliff or a cardboard storefront
when the shooting starts, hands clasped
in admiration,
but I am elsewhere.
Then what about me
what about the I
confronting you on that border,
you are always trying to cross?
I am the horizon
you ride towards, the thing you can never lasso
I am also what surrounds you:
my brain
scattered with your
tincans, bones, empty shells,
the litter of your invasions.
I am the space you desecrate
as you pass through.
Margaret Atwood, "Backdrop addresses cowboy" from Selected Poems 1965-1975. Copyright © 1974, 1976 by Margaret Atwood. Used by permission of Houghton Mifflin Company. All rights reserved.
Source: Selected Poems (Houghton Mifflin Company, 1976)
Nature
Social Commentaries
Poet Bio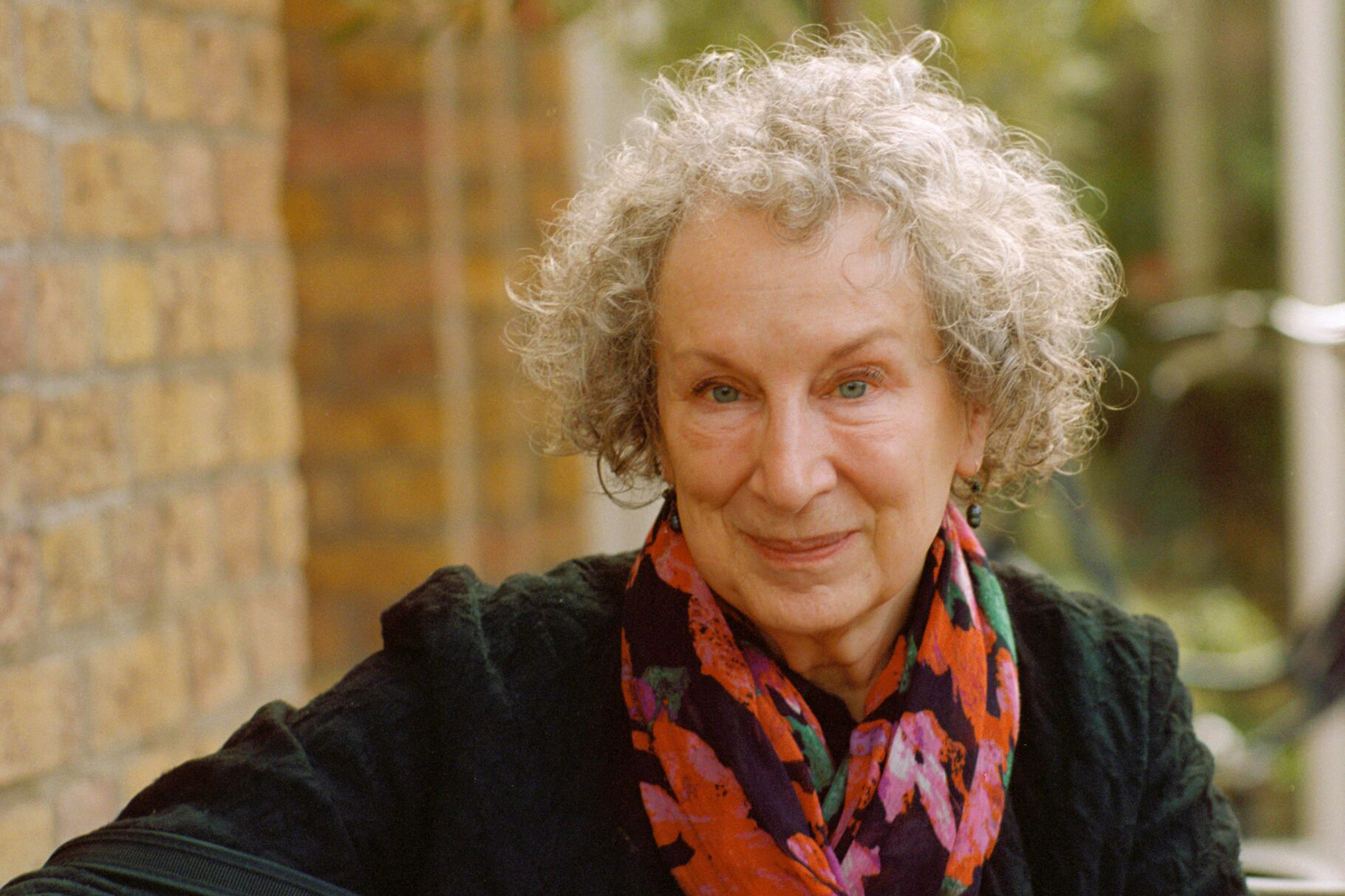 Born in Ottawa, Canada, Margaret Atwood is one of the most prominent literary figures of her country. She has published prolifically in several genres, including over 10 novels, six collections of stories, and 15 books of poetry. The recipient of numerous awards, Atwood wrote Morning in the Burned House, published in 1995, which was a co-winner of the Trillium Award.
See More By This Poet
More By This Poet
The animals in that country
In that country the animals
have the faces of people:

the ceremonial
cats possessing the streets

the fox run
politely to earth, the huntsmen
standing around him, fixed
in their tapestry of manners

the bull, embroidered
with blood and given
an elegant death, trumpets, his name
stamped on him, heraldic brand
because

(when...
They are hostile nations
i

In view of the fading animals
the proliferation of sewers and fears   
the sea clogging, the air
nearing extinction

we should be kind, we should
take warning, we should forgive each other

Instead we are opposite, we   
touch as though attacking,

the gifts we bring
even in good faith...
More Poems about Nature
Browse poems about Nature
More Poems about Social Commentaries
Browse poems about Social Commentaries