By Ed Roberson
i must be careful about such things as these.
the thin-grained oak. the quiet grizzlies scared
into the hills by the constant tracks squeezing
in behind them closer in the snow. the snared
rigidity of the winter lake. deer after deer
crossing on the spines of fish who look up and stare
with their eyes pressed to the ice. in a sleep. hearing
the thin taps leading away to collapse like the bear
in the high quiet. i must be careful not to shake
anything in too wild an elation. not to jar
the fragile mountains against the paper far-
ness. nor avalanche the fog or the eagle from the air.
of the gentle wilderness i must set the precarious
words. like rocks. without one snowcapped mistake.

Ed Roberson, "be careful" from Just In: Word of Navigational Challenges: New and Selected Works. Copyright © 1998 by Ed Roberson. Reprinted by permission of Ed Roberson.
Source: Just In: Word of Navigational Challenges (Talisman House, 1998)
Poet Bio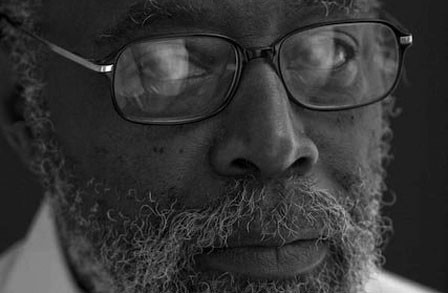 Born and raised in Pittsburgh, Ed Roberson studied painting in his youth and was educated at the University of Pittsburgh. His extensive travels inform his work, which is also influenced by spirituals and the blues, and by visual art, such as the mixed-media collages of Romare Bearden. Roberson lives in Chicago, where he has taught at the University of Chicago, Columbia College, and Northwestern University.
See More By This Poet
More By This Poet
More Poems about Activities
Browse poems about Activities
More Poems about Nature
Browse poems about Nature
Get a random poem