By James Wright
The moon drops one or two feathers into the field.
The dark wheat listens.
Be still.
Now.
There they are, the moon's young, trying
Their wings.
Between trees, a slender woman lifts up the lovely shadow
Of her face, and now she steps into the air, now she is gone
Wholly, into the air.
I stand alone by an elder tree, I do not dare breathe
Or move.
I listen.
The wheat leans back toward its own darkness,
And I lean toward mine.
James Wright, "Beginning" from Above the River: The Complete Poems and Selected Prose. Copyright © 1990 by James Wright. Reprinted by permission of Wesleyan University Press.
Source: Above the River: The Complete Poems and Selected Prose (1990)
Poet Bio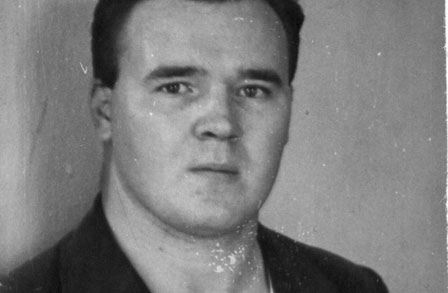 James Wright was born in Martins Ferry, Ohio. He served in the U.S. Army during the Second World War before entering Kenyon College, where he received a B.A. He went on to the University of Washington for an M.A. and Ph.D. Wright studied under John Crowe Ransom and Theodore Roethke. He worked at several universities, including the University of Minnesota—Minneapolis, Macalester College, Hunter College of the City University of New York, and State University of New York at Buffalo.
See More By This Poet
More By This Poet
More Poems about Nature
Poem
The earth said
remember me.
The earth said
don't let go,

said it one day
when I was
accidentally
listening, I

heard it, I felt it
like temperature,
all said in a
whisper—build to-

morrow, make right be-
fall, you are not
free, other scenes
are not taking

place, time is not filled,
time is not late,...
Browse poems about Nature
Get a random poem