By Mark Wunderlich
Oh, Unreadable One, why
have you done this to your dumb creature?
Why have you chosen to punish the coyote
rummaging for chicken bones in the dung heap,
shucked the fur from his tail
and fashioned it into a scabby cane?
Why have you denuded his face,
tufted it, so that when he turns he looks
like a slow child unhinging his face in a smile?
The coyote shambles, crow-hops, keeps his head low,
and without fur, his now visible pizzle
is a sad red protuberance,
his hind legs the backward image
of a bandy-legged grandfather, stripped.
Why have you unhoused this wretch
from his one aesthetic virtue,
taken from him that which kept him
from burning in the sun like a man?
Why have you pushed him from his world into mine,
stopped him there and turned his ear
toward my warning shout?
Source: Poetry (February 2009)
Nature
Religion
Social Commentaries
Poet Bio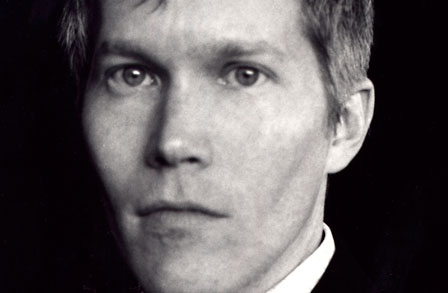 Mark Wunderlich's poems engage themes of sexuality, spirituality, and power, balancing a baroque attention to detail with driving movement. He has taught writing at Sarah Lawrence College, San Francisco State University, and Bennington College. He lives in New York's Hudson River Valley.
See More By This Poet
More Poems about Nature
Browse poems about Nature
More Poems about Religion
Browse poems about Religion
More Poems about Social Commentaries
Browse poems about Social Commentaries
Get a random poem