By Josephine Miles
When with the skin you do acknowledge drought,
The dry in the voice, the lightness of feet, the fine
Flake of the heat at every level line;
When with the hand you learn to touch without
Surprise the spine for the leaf, the prickled petal,
The stone scorched in the shine, and the wood brittle;
Then where the pipe drips and the fronds sprout
And the foot-square forest of clover blooms in sand,
You will lean and watch, but never touch with your hand.
September 1934
Adonis, "Desert" from Selected Poems, translated by Khaled Mattawa. Copyright © 2010 by Adonis. Reprinted by permission of Yale University Press.
Source: Selected Poems (Yale University Press, 2017-10-31)
Poet Bio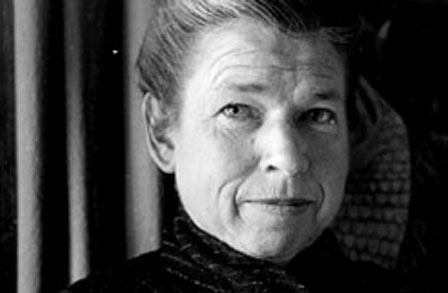 Josephine Miles was born in Chicago but spent most of her life in California. She developed rheumatoid arthritis at a young age and was often confined to a wheelchair, which she claimed allowed her time to write. Not only a skilled poet, Miles was also a brilliant scholar; she spent her career teaching at the University of California, Berkeley, and was the first woman to earn tenure in the English Department.
See More By This Poet
More By This Poet
More Poems about Nature
Poem
The earth said
remember me.
The earth said
don't let go,

said it one day
when I was
accidentally
listening, I

heard it, I felt it
like temperature,
all said in a
whisper—build to-

morrow, make right be-
fall, you are not
free, other scenes
are not taking

place, time is not filled,
time is not late,...
Browse poems about Nature
Get a random poem