By Kenneth Rexroth
I don't mind the human race.   
I've got pretty used to them   
In these past twenty-five years.   
I don't mind if they sit next   
To me on streetcars, or eat   
In the same restaurants, if   
It's not at the same table.   
However, I don't approve   
Of a woman I respect
Dancing with one of them. I've   
Tried asking them to my home   
Without success. I shouldn't   
Care to see my own sister   
Marry one. Even if she
Loved him, think of the children.   
Their art is interesting,   
But certainly barbarous.   
I'm sure, if given a chance,   
They'd kill us all in our beds.   
And you must admit, they smell.
Kenneth Rexroth, "Discrimination" from The Collected Shorter Poems. Copyright © 1966 by Kenneth Rexroth. Reprinted with the permission of New Directions Publishing Corporation, www.wwnorton.com/nd/welcome.htm.
Source: The Collected Shorter Poems (1966)
Arts & Sciences
Social Commentaries
Poet Bio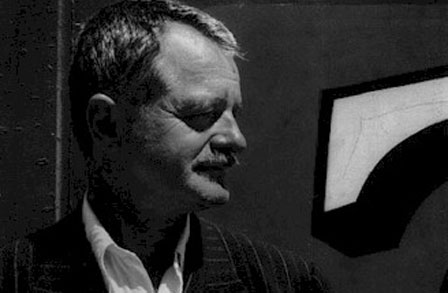 Kenneth Rexroth was born in South Bend, Indiana and frequently moved around the Midwest during his childhood. He led a tumultuous life that included being orphaned at 14, constant traveling both in the US and abroad, intense political activism, and four marriages. Largely self-educated, he is one of the most well-read poets of the twentieth century. His poems, which influenced Beat writers such as Allen Ginsberg and Lawrence Ferlinghetti, reflect this tremendous reading, and emphasize ecology, sexuality, and mysticism. In his poem "Discrimination," Rexroth shows a more political side as he cleverly mocks racial stereotypes.
More By This Poet
More Poems about Arts & Sciences
Browse poems about Arts & Sciences
More Poems about Social Commentaries
Vagrants and Loiterers
You got that clean waistcoat,
the bright white of a well-tailored
shirt, you got those loose-as-sacks
slacks and some spit-polished shoes,
and you know, whether you are looking
like money, or about to take a stroll,
to tilt that hat like you own
the world; yeah, smoke...
Activities
Living
Social Commentaries
Back Up Quick They're Hippies
That was the year we drove
into the commune in Cornwall.
"Jesus Jim," mam said,
"back up quick they're hippies."

Through the car window,
tents, row after row, flaps open,
long-haired men and women
curled around each other like babies

and the babies themselves
wandered naked across the grass.

I...
Living
Relationships
Social Commentaries
Browse poems about Social Commentaries