By Robyn Schiff
There's blue, and then there's blue.
A number, not a hue, this blue
is not the undertone of any one
but there it is, primary.
I held the bouquet
in shock and cut the stems at a deadly angle.
I opened the toxic sachet of flower food
with my canine and rinsed my mouth.
I used to wash my hands and daydream.
I dreamed of myself and washed
my hands of everything. Easy math.
Now I can't get their procedure
at the florist off my mind.
The white flowers arrived! They overnighted
in a chemical bath
and now they have a fake laugh
that catches like a match
that starts the kind of kitchen fire
that is fanned by water.
They won't even look at me.
Happy Anniversary.
Source: Poetry (December 2014)
Poet Bio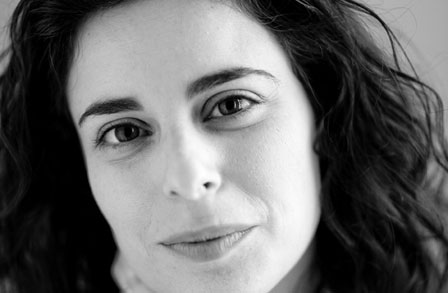 Poet Robyn Schiff was born in New Jersey. She earned an MFA at the University of Iowa Writers' Workshop and an MA at the University of Bristol. Her work frequently treats objects and historical figures in virtuosic lyric detail. In an interview with the Poetry Society of America, Schiff stated, "more so than a specific practice in one of the other arts, curation as an art form in itself has most informed me. Of course at museums I'm moved by so many individual works—but it's the crosstalk between seemingly disparate objects that really inspires me." Schiff is a professor at the University of Iowa and lives with her husband, poet and filmmaker Nick Twemlow, in Iowa City.
See More By This Poet
More Poems about Love
Browse poems about Love
More Poems about Nature
Browse poems about Nature
Get a random poem