By Judith Ortiz Cofer
It is a dangerous thing
to forget the climate of your birthplace,
to choke out the voices of dead relatives
when in dreams they call you
by your secret name.
It is dangerous
to spurn the clothes you were born to wear
for the sake of fashion; dangerous
to use weapons and sharp instruments
you are not familiar with; dangerous
to disdain the plaster saints
before which your mother kneels
praying with embarrassing fervor
that you survive in the place you have chosen to live:
a bare, cold room with no pictures on the walls,
a forgetting place where she fears you will die
of loneliness and exposure.
Jesús, María, y José, she says,
el olvido is a dangerous thing.
Judith Ortiz Cofer, "El Olvido" from Terms of Survival. Copyright © 1987 by Judith Ortiz Cofer. Reprinted by permission of Arte Público Press.
Source: Terms of Survival (Arte Público Press, 1987)
Poet Bio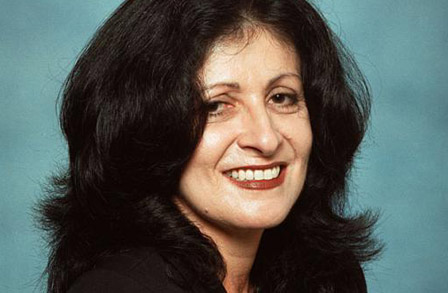 Judith Ortiz Cofer was born in Hormigueros, a small town in Puerto Rico. When she was a young child her father's military career took the family to Paterson, New Jersey, but she often spent her childhood traveling back and forth between Puerto Rico and the U.S. At 15, her family moved again, this time to Augusta, Georgia, where she eventually earned a BA in English from Augusta College. She later earned an MA in English from Florida Atlantic University and did graduate work at Oxford University. In 2010, Ortiz Cofer was inducted into the Georgia Writers Hall of Fame. Herwork explores the rifts and gaps that arise between her split cultural heritages.
See More By This Poet
More By This Poet
More Poems about Relationships
Browse poems about Relationships
More Poems about Religion
Browse poems about Religion
Get a random poem