By Dean Young
You don't need a pony
to connect you to the unseeable
or an airplane to connect you to the sky.
Necessary it is to love to live
and there are many manuals
but in all important ways
one is on one's own.
You need not cut off your hand.
No need to eat a bouquet.
Your head becomes a peach pit.
Your tongue a honeycomb.
Necessary it is to live to love,
to charge into the burning tower
then charge back out
and necessary it is to die.
Even for the trees, even for the pony
connecting you to what can't be grasped.
The injured gazelle falls behind the
herd. One last wild enjambment.
Because of the sores in his mouth,
the great poet struggles with a dumpling.
His work has enlarged the world
but the world is about to stop including him.
He is the tower the world runs out of.
When something becomes ash,
there's nothing you can do to turn it back.
About this, even diamonds do not lie.
Poet Bio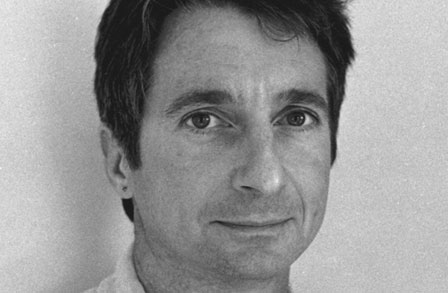 Poet Dean Young was born in Columbia, Pennsylvania, and received his MFA from Indiana University. He has taught at the Iowa Writers' Workshop, the low-residency MFA program at Warren Wilson College, and the University of Texas-Austin. Influenced by the New York School poets, Young often uses the tools of surrealism and collage in his poetry. In an interview with Jubilat, Young spoke of the centrality of misunderstanding in his poetry: "I think to tie meaning too closely to understanding misses the point."
More Poems about Arts & Sciences
Browse poems about Arts & Sciences
More Poems about Living
What Women Are Made Of
We are all ventricle, spine, lung, larynx, and gut.
Clavicle and nape, what lies forked in an open palm;

we are follicle and temple. We are ankle, arch,
sole. Pore and rib, pelvis and root

and tongue. We are wishbone and gland and molar
and...
Vagrants and Loiterers
You got that clean waistcoat,
the bright white of a well-tailored
shirt, you got those loose-as-sacks
slacks and some spit-polished shoes,
and you know, whether you are looking
like money, or about to take a stroll,
to tilt that hat like you own
the world; yeah, smoke...
Activities
Living
Social Commentaries
Browse poems about Living