By Thomas Carew
This little vault, this narrow room,
Of Love, and Beauty, is the tomb;
The dawning beam that gan to clear
Our clouded sky, lies darken'd here,
Forever set to us, by death
Sent to inflame the world beneath.
'Twas but a bud, yet did contain
More sweetness than shall spring again;
A budding star that might have grown
Into a sun, when it had blown.
This hopeful beauty did create
New life in Love's declining state;
But now his empire ends, and we
From fire and wounding darts are free;
His brand, his bow, let no man fear,
The flames, the arrows, all lie here.
Poet Bio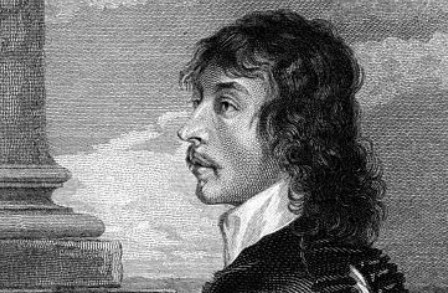 The son of a prominent British couple, Thomas Carew grew up in Kent, and was educated at Oxford University. As a young man he got into trouble for not taking school or work very seriously. But Carew found his passion in courtly life, and slowly built a reputation for his love poems, and later for his poems celebrating royal and literary figures. Carew officially joined Charles I's royal court in 1630.
See More By This Poet
More By This Poet
More Poems about Living
Browse poems about Living
Get a random poem