By Thomas Carew
Now that the winter's gone, the earth hath lost
Her snow-white robes, and now no more the frost
Candies the grass, or casts an icy cream
Upon the silver lake or crystal stream;
But the warm sun thaws the benumbed earth,
And makes it tender; gives a sacred birth
To the dead swallow; wakes in hollow tree
The drowsy cuckoo, and the humble-bee.
Now do a choir of chirping minstrels bring
In triumph to the world the youthful Spring.
The valleys, hills, and woods in rich array
Welcome the coming of the long'd-for May.
Now all things smile, only my love doth lour;
Nor hath the scalding noonday sun the power
To melt that marble ice, which still doth hold
Her heart congeal'd, and makes her pity cold.
The ox, which lately did for shelter fly
Into the stall, doth now securely lie
In open fields; and love no more is made
By the fireside, but in the cooler shade
Amyntas now doth with his Chloris sleep
Under a sycamore, and all things keep
Time with the season; only she doth carry
June in her eyes, in her heart January.
Love
Nature
Relationships
Poet Bio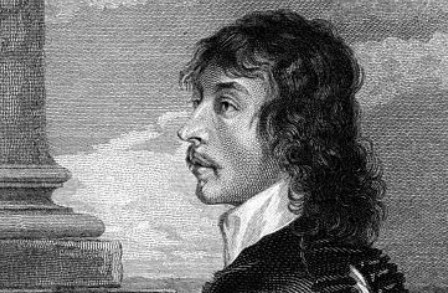 The son of a prominent British couple, Thomas Carew grew up in Kent, and was educated at Oxford University. As a young man he got into trouble for not taking school or work very seriously. But Carew found his passion in courtly life, and slowly built a reputation for his love poems, and later for his poems celebrating royal and literary figures. Carew officially joined Charles I's royal court in 1630.
See More By This Poet
More By This Poet
More Poems about Love
Browse poems about Love
More Poems about Nature
Listening in Deep Space
We've always been out looking for answers,
telling stories about ourselves,
searching for connection, choosing
to send out Stravinsky and whale song,
which, in translation, might very well be
our undoing instead of a welcome.

We launch satellites, probes, telescopes
unfolding like origami, navigating
geomagnetic storms, major disruptions.
Rovers...
Browse poems about Nature
More Poems about Relationships
Browse poems about Relationships
Get a random poem