By Ralph Waldo Emerson
The lords of life, the lords of life,—

I saw them pass,

In their own guise,

Like and unlike,

Portly and grim,—

Use and Surprise,

Surface and Dream,

Succession swift and spectral Wrong,

Temperament without a tongue,

And the inventor of the game

Omnipresent without name;—

Some to see, some to be guessed,

They marched from east to west:

Little man, least of all,

Among the legs of his guardians tall,

Walked about with puzzled look.

Him by the hand dear Nature took,

Dearest Nature, strong and kind,

Whispered, 'Darling, never mind!

To-morrow they will wear another face,

The founder thou; these are thy race!'

Poet Bio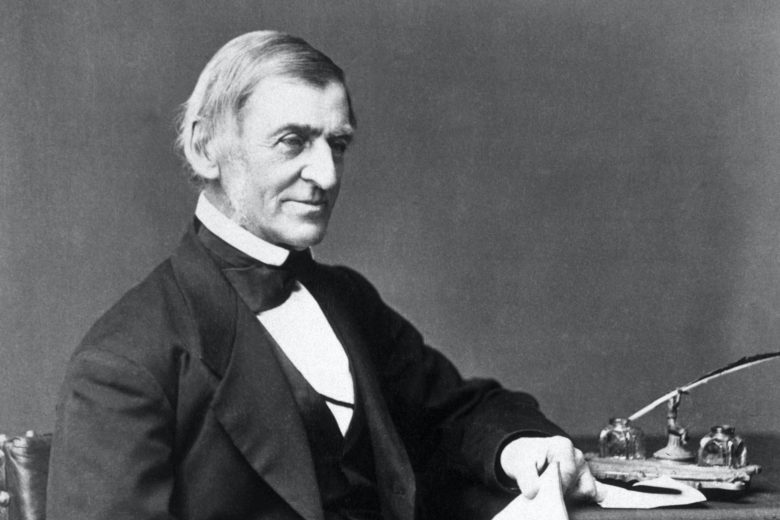 Born in Boston, Ralph Waldo Emerson followed in his father's footsteps when he became a Unitarian minister. However, after his young wife died of tuberculosis in 1831, he found his faith shaken. The next year he traveled Europe where he formed the basis of his Transcendentalist philosophy — the intuitive belief in the oneness of the world rather than in scientific rationalism or formal religion. After returning to New England, Emerson published "Nature," "Self-Reliance," and "Experience," the essays that established him as one of the most important thinkers in America.
See More By This Poet
More By This Poet
More Poems about Arts & Sciences
Listening in Deep Space
We've always been out looking for answers,
telling stories about ourselves,
searching for connection, choosing
to send out Stravinsky and whale song,
which, in translation, might very well be
our undoing instead of a welcome.

We launch satellites, probes, telescopes
unfolding like origami, navigating
geomagnetic storms, major disruptions.
Rovers...
Browse poems about Arts & Sciences
More Poems about Living
Browse poems about Living
Get a random poem