By Cynthia Zarin
This morning I was walking upstairs
from the kitchen, carrying your
beautiful flowers, the flowers you
brought me last night, calla lilies
and something else, I am not
sure what to call them, white flowers,
of course you had no way of knowing
it has been years since I bought
white flowers—but now you have
and here they are again. I was carrying
your flowers and a coffee cup
and a soft yellow handbag and a book
of poems by a Chinese poet, in
which I had just read the words "come
or go but don't just stand there
in the doorway," as usual I was
carrying too many things, you
would have laughed if you saw me.
It seemed especially important
not to spill the coffee as I usually
do, as I turned up the stairs,
inside the whorl of the house as if
I were walking up inside the lilies.
I do not know how to hold all
the beauty and sorrow of my life.
Cynthia Zarin, "Flowers" from Orbit. Compilation copyright © 2017 by Cynthia Zarin. Reprinted by permission of Alfred A. Knopf, an imprint of the Knopf Doubleday Publishing Group, a division of Penguin Random House LLC. All rights reserved.
Source: Orbit (Alfred A. Knopf, 2017)
Poet Bio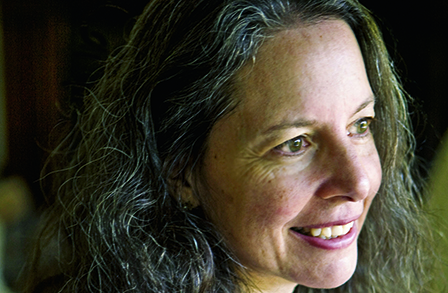 Cynthia Zarin is a poet, journalist, and children's book author. Zarin has received numerous awards for her work, including fellowships from the National Endowment for the Arts and the Guggenheim Foundation. She is married to the art dealer Joseph Goddu and currently lives in New York City.
See More By This Poet
More Poems about Nature
Poem
The earth said
remember me.
The earth said
don't let go,

said it one day
when I was
accidentally
listening, I

heard it, I felt it
like temperature,
all said in a
whisper—build to-

morrow, make right be-
fall, you are not
free, other scenes
are not taking

place, time is not filled,
time is not late,...
Browse poems about Nature
More Poems about Relationships
Browse poems about Relationships
Get a random poem