By Dolores Hayden
Focus on the shapes. Cirrus, a curl,
stratus, a layer, cumulus, a heap.
Humilis, a small cloud,
cumulus humilis, a fine day to fly.
Incus, the anvil, stay grounded.
Nimbus, rain, be careful,
don't take off near nimbostratus,
a shapeless layer
of  rain, hail, ice, or snow.
Ice weighs on the blades of  your propeller,
weighs on the entering edge of your wings.
Read a cloud,
decode it,
a dense, chilly mass
can shift, flood with light.
Watch for clouds closing under you,
the sky opens in a breath,
shuts in a heartbeat.
Source: Poetry (April 2014)
Poet Bio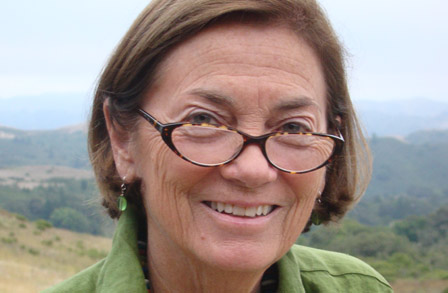 Dolores Hayden has been a poetry fellow at Djerassi and VCCA as well as a Guggenheim, ACLS, and NEA fellow. She is a professor of architecture, urbanism, and American Studies at Yale University where she teaches a seminar called "Poets' Landscapes."
More Poems about Activities
Browse poems about Activities
More Poems about Nature
What Women Are Made Of
We are all ventricle, spine, lung, larynx, and gut.
Clavicle and nape, what lies forked in an open palm;

we are follicle and temple. We are ankle, arch,
sole. Pore and rib, pelvis and root

and tongue. We are wishbone and gland and molar
and...
White Box
Of Tribulation, these are They,
Denoted by the White.
— Emily Dickinson


Pained, permanent
wakefulness

Exposed
in the split geode

a Santa's grotto
Jagged milk

quartz crusts
constitute

every surface —
a mouth

all teeth
self-sharpening

like sea urchins' —
"Uncomfortably beautiful"

toughened glass
spikes

in the doorways
of award-

winning offices
 — rough

sleepers from the womb
condemned

to make of anything succulent
rock

of porticoes
iron maidens
Browse poems about Nature