By Dolores Hayden
Focus on the shapes. Cirrus, a curl,
stratus, a layer, cumulus, a heap.
Humilis, a small cloud,
cumulus humilis, a fine day to fly.
Incus, the anvil, stay grounded.
Nimbus, rain, be careful,
don't take off near nimbostratus,
a shapeless layer
of  rain, hail, ice, or snow.
Ice weighs on the blades of  your propeller,
weighs on the entering edge of your wings.
Read a cloud,
decode it,
a dense, chilly mass
can shift, flood with light.
Watch for clouds closing under you,
the sky opens in a breath,
shuts in a heartbeat.
Source: Poetry (April 2014)
Poet Bio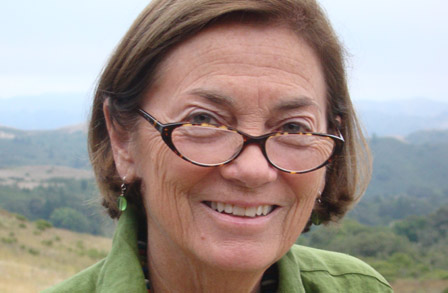 Dolores Hayden has been a poetry fellow at Djerassi and VCCA as well as a Guggenheim, ACLS, and NEA fellow. She is a professor of architecture, urbanism, and American Studies at Yale University where she teaches a seminar called "Poets' Landscapes."
See More By This Poet
More Poems about Activities
Browse poems about Activities
More Poems about Nature
Poem
The earth said
remember me.
The earth said
don't let go,

said it one day
when I was
accidentally
listening, I

heard it, I felt it
like temperature,
all said in a
whisper—build to-

morrow, make right be-
fall, you are not
free, other scenes
are not taking

place, time is not filled,
time is not late,...
Browse poems about Nature
Get a random poem