By Frank Marshall Davis
I

Eagerly
Like a woman hurrying to her lover
Night comes to the room of the world
And lies, yielding and content
Against the cool round face
Of the moon.
II
Night is a curious child, wandering
Between earth and sky, creeping
In windows and doors, daubing
The entire neighborhood
With purple paint.
Day
Is an apologetic mother
Cloth in hand
Following after.
III
Peddling
From door to door
Night sells
Black bags of peppermint stars
Heaping cones of vanilla moon
Until
His wares are gone
Then shuffles homeward
Jingling the gray coins
Of daybreak.
IV
Night's brittle song, sliver-thin
Shatters into a billion fragments
Of quiet shadows
At the blaring jazz
Of a morning sun.

Frank Marshall Davis, "Four Glimpses of Night" from Black Moods: Collected Poems, edited by John Edgar Tidwell. Copyright © 2002 by the Board of Trustees of the University of Illinois. Reprinted by permission of University of Illinois Press.
Source: Black Moods: Collected Poems (University of Illinois Press, 2007)
Poet Bio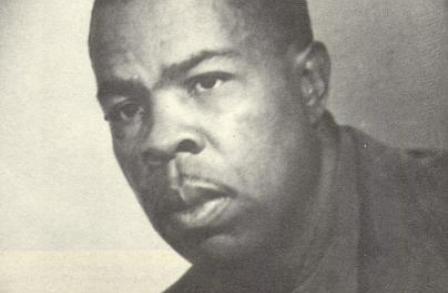 Poet and journalist Frank Marshall Davis was born in Arkansas City, Kansas, in 1905. He studied journalism at Kansas State Agricultural College and then worked for newspapers in Chicago before moving to Atlanta, Georgia, to edit the Atlanta Daily World. Influenced by jazz, his first book of poetry, Black Man's Verse (1935), presented realistic portraits of African American figures. In 1948, Davis moved to Hawaii, where he raised a family, wrote, worked as an editor, and owned a newspaper business. His work regained attention during the Black Arts Movement of the 1960s, as an inspiration for younger writers.
See More By This Poet
More Poems about Living
Browse poems about Living
More Poems about Nature
Listening in Deep Space
We've always been out looking for answers,
telling stories about ourselves,
searching for connection, choosing
to send out Stravinsky and whale song,
which, in translation, might very well be
our undoing instead of a welcome.

We launch satellites, probes, telescopes
unfolding like origami, navigating
geomagnetic storms, major disruptions.
Rovers...
Browse poems about Nature
Get a random poem