By Nate Marshall
we're trying to eliminate the shack.
 — Kristen Pierce, Harold's CEO & daughter of founder Harold Pierce
when i went to summer camp the white kids had a tendency
to shorten names of important institutions. make Northwestern
University into NU. international relations into IR. everybody
started calling me Nate. before this i imagined myself
Nathaniel A. maybe even N. Armstead to big up my granddad.
i wrote my whole name on everything. eventually i started
unintentionally introducing myself as Nate. it never occurred
to me that they could escape the knowing of my name's
real length. as a shorty
most the kids in my neighborhood couldn't say my name.
Mick-daniel, Nick-thaniel, MacDonnel shot across the courts
like wild heaves toward the basket. the subconscious visual
of a chicken shack seems a poor fit for national expansion.
Harold's Chicken is easier, sounds like Columbus's flag stuck
into a cup of cole slaw. shack sounds too much like home
of poor people, like haven for weary
like building our own.
This poem is from Wild Hundreds by Nate Marshall, © 2015, reprinted by permission of the University of Pittsburgh Press.
Source: Poetry (December 2015)
Arts & Sciences
Living
Social Commentaries
Poet Bio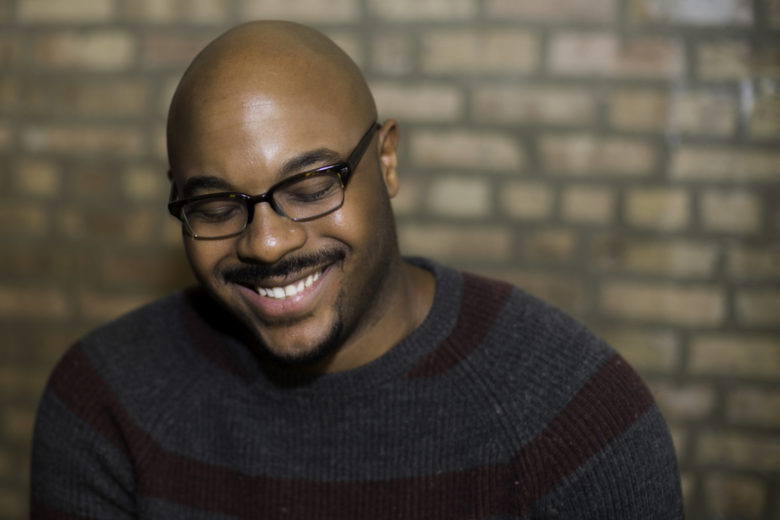 Nate Marshall is from the South Side of Chicago. He was the star of the award winning full-length documentary Louder Than a Bomb and has been featured on the HBO original series Brave New Voices. Marshall received the 2014 Hurston/Wright Founding Members Award for College Writers and the 2013 Gwendolyn Brooks Open Mic Award. He is a visiting assistant professor at Wabash College.
See More By This Poet
More Poems about Arts & Sciences
Browse poems about Arts & Sciences
More Poems about Living
Browse poems about Living
More Poems about Social Commentaries
Browse poems about Social Commentaries
Get a random poem