By Walt Whitman
I hear America singing, the varied carols I hear,
Those of mechanics, each one singing his as it should be blithe and strong,
The carpenter singing his as he measures his plank or beam,
The mason singing his as he makes ready for work, or leaves off work,
The boatman singing what belongs to him in his boat, the deckhand singing on the steamboat deck,
The shoemaker singing as he sits on his bench, the hatter singing as he stands,
The wood-cutter's song, the ploughboy's on his way in the morning, or at noon intermission or at sundown,
The delicious singing of the mother, or of the young wife at work, or of the girl sewing or washing,
Each singing what belongs to him or her and to none else,
The day what belongs to the day—at night the party of young fellows, robust, friendly,
Singing with open mouths their strong melodious songs.
n/a
Source: Selected Poems (1991)
Activities
Arts & Sciences
Poet Bio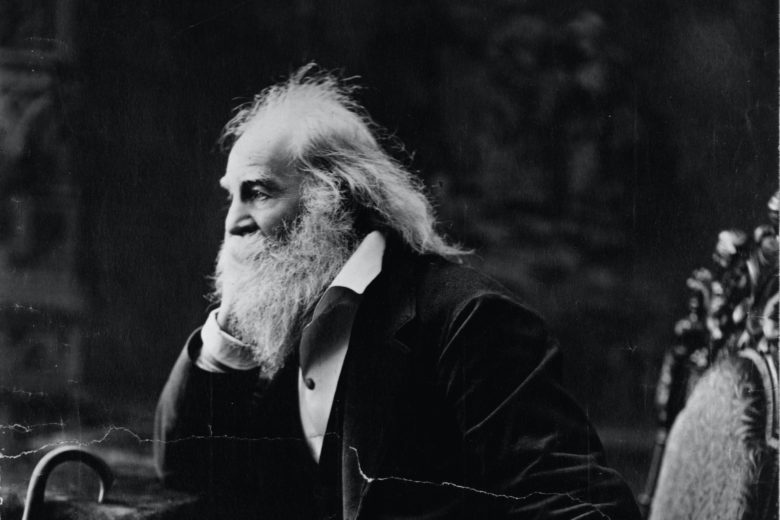 Walt Whitman is America's world poet—a latter-day successor to Homer, Virgil, Dante, and Shakespeare. In Leaves of Grass (1855), he celebrated democracy, nature, love, and friendship. This monumental work chanted praises to the body as well as to the soul, and found beauty and reassurance even in death. Along with Emily Dickinson, Whitman is regarded as one of America's most significant nineteenth century poets. Born on Long Island, Whitman grew up in Brooklyn and received limited formal education. His occupations during his lifetime included printer, schoolteacher, reporter, and editor.
See More By This Poet
More By This Poet
More Poems about Activities
Browse poems about Activities
More Poems about Arts & Sciences
Listening in Deep Space
We've always been out looking for answers,
telling stories about ourselves,
searching for connection, choosing
to send out Stravinsky and whale song,
which, in translation, might very well be
our undoing instead of a welcome.

We launch satellites, probes, telescopes
unfolding like origami, navigating
geomagnetic storms, major disruptions.
Rovers...
Browse poems about Arts & Sciences
Get a random poem