By Stephen Dunn
In love, his grammar grew
rich with intensifiers, and adverbs fell
madly from the sky like pheasants
for the peasantry, and he, as sated
as they were, lolled under shade trees
until roused by moonlight
and the beautiful fraternal twins
and and but. Oh that was when
he knew he couldn't resist
a conjunction of any kind.
One said accumulate, the other
was a doubter who loved the wind
and the mind that cleans up after it.
For love
he wanted to break all the rules,
light a candle behind a sentence
named Sheila, always running on
and wishing to be stopped
by the hard button of a period.
Sometimes, in desperation, he'd look
toward a mannequin or a window dresser
with a penchant for parsing.
But mostly he wanted you, Sheila,
and the adjectives that could precede
and change you: bluesy, fly-by-night,
queen of all that is and might be.
Source: Poetry (January 2012)
Poet Bio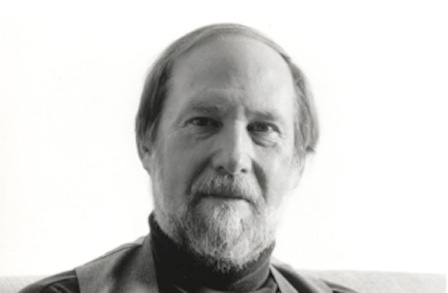 Stephen Dunn came into national prominence when his 11th book, Different Hours, won the 2001 Pulitzer Prize. Born in Forest Hills, New York, Dunn took a degree from Hofstra University in History and English in 1962 and was a key player on the school's greatest-ever basketball team; he later earned a MA in Creative Writing from Syracuse University. His accessible work conveys its insights through quiet reflections on everyday events and central human dilemmas.
See More By This Poet
More By This Poet
More Poems about Arts & Sciences
Browse poems about Arts & Sciences
More Poems about Love
Browse poems about Love
Get a random poem