By Gwendolyn Brooks
We are things of dry hours and the involuntary plan,
Grayed in, and gray. "Dream" makes a giddy sound, not strong
Like "rent," "feeding a wife," "satisfying a man."
But could a dream send up through onion fumes
Its white and violet, fight with fried potatoes
And yesterday's garbage ripening in the hall,
Flutter, or sing an ariaaria an elaborate song for one voice with orchestral accompaniment, appearing most often in opera ("aria" means "air" in Italian). down these rooms
Even if we were willing to let it in,
Had time to warm it, keep it very clean,
Anticipate a message, let it begin?
We wonder. But not well! not for a minute!
Since Number Five is out of the bathroom now,
We think of lukewarm water, hope to get in it.
Gwendolyn Brooks, "kitchenette building" from Selected Poems, published by Harper & Row. Copyright © 1963 by Gwendolyn Brooks. Reprinted by consent of Brooks Permissions.
Source: Selected Poems (Harper & Row, 1963)
Relationships
Social Commentaries
Poet Bio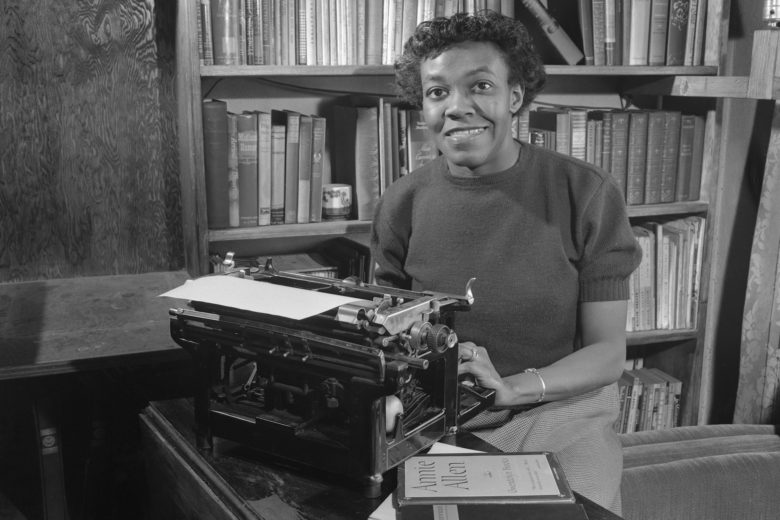 Gwendolyn Brooks was born in Topeka, Kansas, though she spent most of her life on Chicago's south side, whose Bronzeville neighborhood she memorialized in her poetry. She received the Pulitzer Prize — the first African American so honored — for Annie Allen in 1950. At age 68 Brooks was the first black woman appointed Consultant in Poetry to the Library of Congress. Later she served as Poet Laureate of Illinois, personally funding literary award ceremonies and visiting grade schools, colleges, universities, prisons, hospitals, and drug rehabilitation centers. She was devoted to encouraging young people to write.
See More By This Poet
More By This Poet
More Poems about Relationships
Browse poems about Relationships
More Poems about Social Commentaries
Browse poems about Social Commentaries
Get a random poem