By Gwendolyn Brooks
And if sun comes
How shall we greet him?
Shall we not dread him,
Shall we not fear him
After so lengthy a
Session with shade?
Though we have wept for him,
Though we have prayed
All through the night-years—
What if we wake one shimmering morning to
Hear the fierce hammering
Of his firm knuckles
Hard on the door?
Shall we not shudder?—
Shall we not flee
Into the shelter, the dear thick shelter
Of the familiar
Propitious haze?
Sweet is it, sweet is it
To sleep in the coolness
Of snug unawareness.
The dark hangs heavily
Over the eyes.



Gwendolyn Brooks, "truth" from Blacks. Copyright © 1987 by Gwendolyn Brooks. Reprinted by consent of Brooks Permissions.
Source: Blacks (Third World Press, 1987)
Poet Bio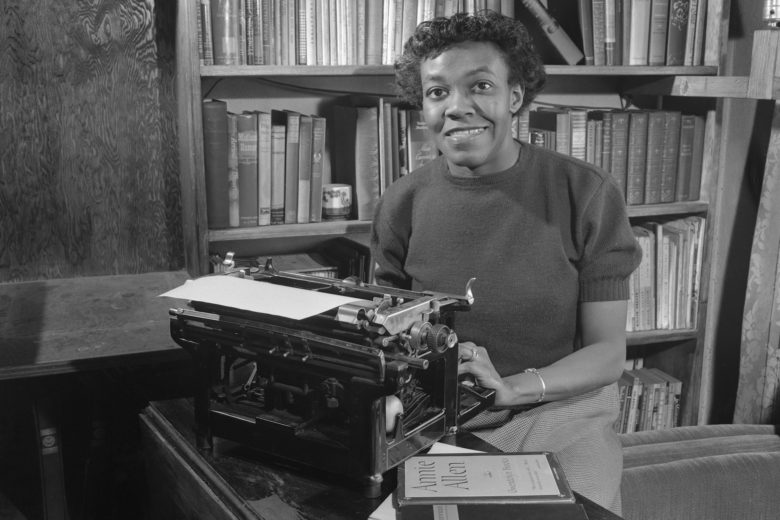 Gwendolyn Brooks was born in Topeka, Kansas, though she spent most of her life on Chicago's south side, whose Bronzeville neighborhood she memorialized in her poetry. She received the Pulitzer Prize — the first African American so honored — for Annie Allen in 1950. At age 68 Brooks was the first black woman appointed Consultant in Poetry to the Library of Congress. Later she served as Poet Laureate of Illinois, personally funding literary award ceremonies and visiting grade schools, colleges, universities, prisons, hospitals, and drug rehabilitation centers. She was devoted to encouraging young people to write.
See More By This Poet
More By This Poet
More Poems about Living
Browse poems about Living
More Poems about Religion
Browse poems about Religion
Get a random poem