By Sandra M. Castillo
at Las Villas, a small Carol City bar with a makeshift stage,
where he spends too much time drinking,
pretending he can learn to play the guitar at forty-five,
become a singer, a musician,
who writes about "Que Difícil Es…."
to live in Spanish in Miami,
a city yet to be translated,
in a restaurant where he has taken us for Cuban food,
where I sit, frozen, unable to make a sound,
where Mother smiles,
all her teeth exposed,
squeezes my hand,
where Mae and Mitzy hide
under the table shielding them from shame
with a blood-red tablecloth,
leaving my mother and me,
pale-faced, trapped by the spotlight shining in our eyes,
making it difficult for us to pretend
we do not know the man in the white suit
pointing to us.

Sandra M. Castillo, "My Father Sings, to My Embarrassment" from My Father Sings, to My Embarrassment. Copyright © 2002 by Sandra M. Castillo. Reprinted by permission of White Pine Press.
Source: My Father Sings, to My Embarrassment (White Pine Press, 2002)
Arts & Sciences
Relationships
Poet Bio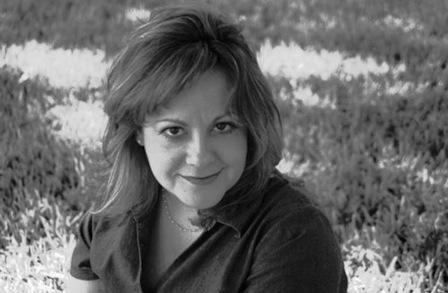 Born in Havana, Cuba, poet Sandra Castillo moved to Miami, Florida, with her family in 1970. Castillo earned both her BA and MA in creative writing from Florida State University. Castillo's early life in Cuba was shaped by her extended family—including a large cast of uncles and aunts—as well as the stories and ever-present possibility of immigration to the United States. Her poetry often draws on these childhood experiences, referencing an uncle's photographs, relatives' arrests, and the streets and lives left behind. She teaches at Miami Dade College in Florida.
See More By This Poet
More By This Poet
More Poems about Arts & Sciences
Listening in Deep Space
We've always been out looking for answers,
telling stories about ourselves,
searching for connection, choosing
to send out Stravinsky and whale song,
which, in translation, might very well be
our undoing instead of a welcome.

We launch satellites, probes, telescopes
unfolding like origami, navigating
geomagnetic storms, major disruptions.
Rovers...
Browse poems about Arts & Sciences
More Poems about Relationships
Browse poems about Relationships
Get a random poem