By Robert Francis
When others run to windows or out of doors
To catch the sunset whole, he is content
With any segment anywhere he sits.
From segment, fragment, he can reconstruct
The whole, prefers to reconstruct the whole,
As if to say, I see more seeing less.
A window to the east will serve as well
As window to the west, for eastern sky
Echoes the western sky. And even less—
A patch of light that picture-glass happens
To catch from window-glass, fragment of fragment,
Flawed, distorted, dulled, nevertheless
Gives something unglassed nature cannot give:
The old obliquity of art, and proves
Part may be more than whole, least may be best.
Robert Francis, "Part for the Whole" from Robert Francis: Collected Poems 1936-1976. Copyright © 1976 by Robert Francis. Reprinted with the permission of The University of Massachusetts Press.
Source: The Poetry Anthology 1912-2002 (2002)
Poet Bio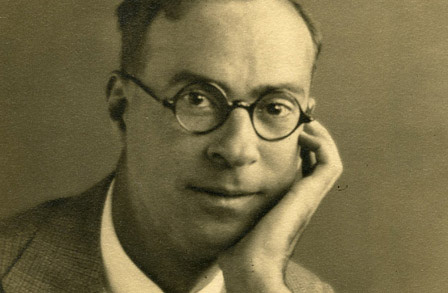 Robert Francis was born in Upland, Pennsylvania, and studied at Harvard. Although he taught at workshops and lectured at universities across the United States, he lived for over sixty years in the same house near Amherst, Massachusetts. His poems are often charmingly whimsical, presenting conundrums and mysteries with a light, lyrical touch. Robert Frost, an important influence on the poet, said that Francis was "of all the great neglected poets, the greatest."
See More By This Poet
More By This Poet
More Poems about Arts & Sciences
Browse poems about Arts & Sciences
More Poems about Nature
Browse poems about Nature
Get a random poem