By Campbell McGrath
Today is a trumpet to set the hounds baying.
The past is a fox the hunters are flaying.
Nothing unspoken goes without saying.
Love's a casino where lovers risk playing.
The future's a marker our hearts are prepaying.
The future's a promise there's no guaranteeing.
Today is a fire the field mice are fleeing.
Love is a marriage of feeling and being.
The past is a mirror for wishful sightseeing.
Nothing goes missing without absenteeing.
Nothing gets cloven except by dividing.
The future is chosen by atoms colliding.
The past's an elision forever eliding.
Today is a fog bank in which I am hiding.
Love is a burn forever debriding.
Love's an ascent forever plateauing.
Nothing is granted except by bestowing.
Today is an anthem the cuckoos are crowing.
The future's a convolute river onflowing.
The past is a lawn the neighbor is mowing.
The past is an answer not worth pursuing,
Nothing gets done except by the doing.
The future's a climax forever ensuing.
Love is only won by wooing.
Today is a truce between reaping and rueing.
Source: Poetry (October 2012)
Poet Bio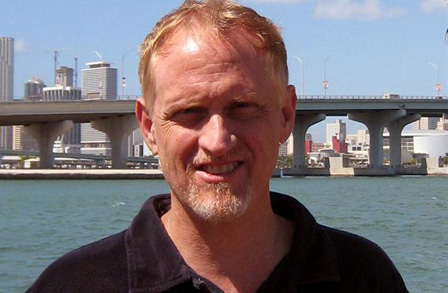 Born in Chicago to Irish-Catholic parents, Campbell McGrath earned his BA from the University of Chicago and MFA from Columbia University. Influenced by Walt Whitman, James Wright, Sylvia Plath, and Rainer Maria Rilke, he writes predominantly free-verse, long-lined, documentary poems deeply engaged with American popular culture and commerce. A master of the long poem, he has also written many prose poems as well as shorter lyrics. McGrath has taught at the University of Chicago, Northwestern University, and Florida International University.
See More By This Poet
More Poems about Living
Browse poems about Living
More Poems about Love
Browse poems about Love
Get a random poem