By Kevin Young
I hunted heaven
for him.
No dice.
Too uppity,
it was. Not enough
music, or dark dirt.
I begged the earth empty
of him. Death
believes in us whether
we believe
or not. For a long while
I watch the sound
of a boy bouncing a ball
down the block
take its time
to reach me. Father,
find me when
you want. I'll wait.
Source: Poetry (September 2011)
Living
Relationships
Religion
Poet Bio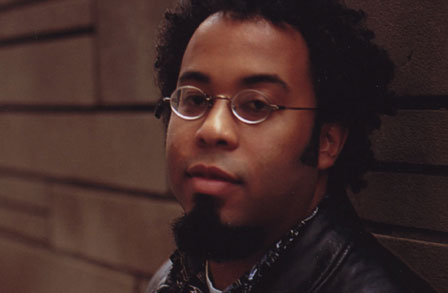 Kevin Young was born in Lincoln, Nebraska. He studied under Seamus Heaney and Lucie Brock-Broido at Harvard University and, while a student there, became a member of the Dark Room Collective, a community of African American writers. "I feel like a poem is made up of poetic and unpoetic language, or unexpected language," Young said in a 2006 interview with Ploughshares. "I think there are many other vernaculars, whether it's the vernacular of the blues, or the vernacular of visual art, the sort of living language of the everyday." For roughly a decade, Young was the Atticus Haygood Professor of Creative Writing and English and curator of Literary Collections and the Raymond Danowski Poetry Library at Emory University. Young is the poetry editor of the New Yorker and the director of New York Public Library's Schomburg Center for Research in Black Culture.
See More By This Poet
More By This Poet
More Poems about Living
Browse poems about Living
More Poems about Relationships
Browse poems about Relationships
More Poems about Religion
Browse poems about Religion
Get a random poem