By Karen Volkman
Sleeping sister of a farther sky,
dropped from zenith like a tender tone,
the lucid apex of a scale unknown
whose whitest whisper is an opaque cry

of measureless frequency, the spectral sigh
you breath, bright hydrogen and brighter zone
of fissured carbon, consummated moan
and ceaseless rapture of a brilliant why.

Will nothing wake you from your livid rest?
Essence of ether and astral stone
the stunned polarities your substance weaves

in one bright making, like a dream of leaves
in the tree's mind, summered. Or as a brooding bone
roots constellations in the body's nest.
Karen Volkman, "[Sleeping sister of a farther sky]" from Nomina. Copyright © 2008 by Karen Volkman. Reprinted by permission of BOA Editions, Ltd. www.boaeditions.org
Source: Nomina (BOA Editions, Ltd., 2008)
Poet Bio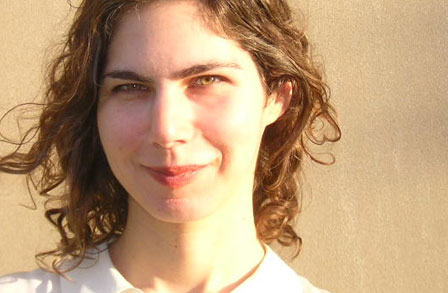 Karen Volkman has expressed interest in the estranging effects of language. As she told the Academy of American Poets, "I believe one of the jobs of poetry is to allow readers to discover different and more complex ways of engaging experience, including the experience of their own inner lives, partly by surprising them into developing new modes of response in their reading, new freedoms. And it's my hope that pleasure and intense sensation and a shock of strangeness will be part of how they get there." Volkman has taught at the University of Montana, the University of Alabama, the University of Pittsburgh, and the University of Chicago. She lives in Missoula, Montana.
See More By This Poet
More Poems about Living
Browse poems about Living
More Poems about Nature
Browse poems about Nature
Get a random poem