By John Milton
Methought I saw my late espoused saint
       Brought to me, like Alcestis, from the grave,
       Whom Jove's great son to her glad husband gave,
       Rescu'd from death by force, though pale and faint.
Mine, as whom wash'd from spot of child-bed taint
       Purification in the old Law did save,
       And such as yet once more I trust to have
       Full sight of her in Heaven without restraint,
Came vested all in white, pure as her mind;
       Her face was veil'd, yet to my fancied sight
       Love, sweetness, goodness, in her person shin'd
So clear as in no face with more delight.
       But Oh! as to embrace me she inclin'd,
       I wak'd, she fled, and day brought back my night.
John Milton, ""Methought I saw my late espoused saint"" from (: , )
Poet Bio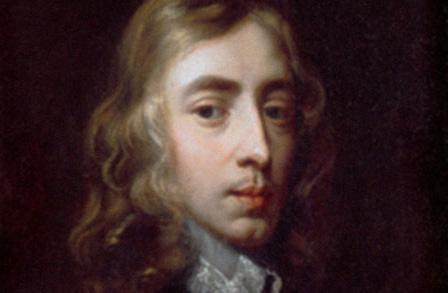 John Milton, born in London, spent six years after graduating from Cambridge at his father's country home reading the classics and writing poetry. Ardent about morals and politics, he wrote progressive tracts on divorce and freedom of the press, as well as pamphlets in support of Oliver Cromwell during England's Civil War. Milton wrote Paradise Lost, one of the greatest epic poems in English, after he had gone completely blind.
More By This Poet
More Poems about Living
What Women Are Made Of
We are all ventricle, spine, lung, larynx, and gut.
Clavicle and nape, what lies forked in an open palm;

we are follicle and temple. We are ankle, arch,
sole. Pore and rib, pelvis and root

and tongue. We are wishbone and gland and molar
and...
Vagrants and Loiterers
You got that clean waistcoat,
the bright white of a well-tailored
shirt, you got those loose-as-sacks
slacks and some spit-polished shoes,
and you know, whether you are looking
like money, or about to take a stroll,
to tilt that hat like you own
the world; yeah, smoke...
Activities
Living
Social Commentaries
Browse poems about Living