By John Milton
What needs my Shakespeare for his honoured bones,
The labor of an age in pilèd stones,
Or that his hallowed relics should be hid
Under a star-ypointing pyramid?
Dear son of Memory, great heir of fame,
What need'st thou such weak witness of thy name?
Thou in our wonder and astonishment
Hast built thyself a live-long monument.
For whilst to th' shame of slow-endeavouring art,
Thy easy numbers flow, and that each heart
Hath from the leaves of thy unvalued book
Those Delphic lines with deep impression took,
Then thou, our fancy of itself bereaving,
Dost make us marble with too much conceiving;
And so sepúlchred in such pomp dost lie,
That kings for such a tomb would wish to die.
Source: The Norton Anthology of Poetry Third Edition (W. W. Norton and Company Inc., 1983)
Poet Bio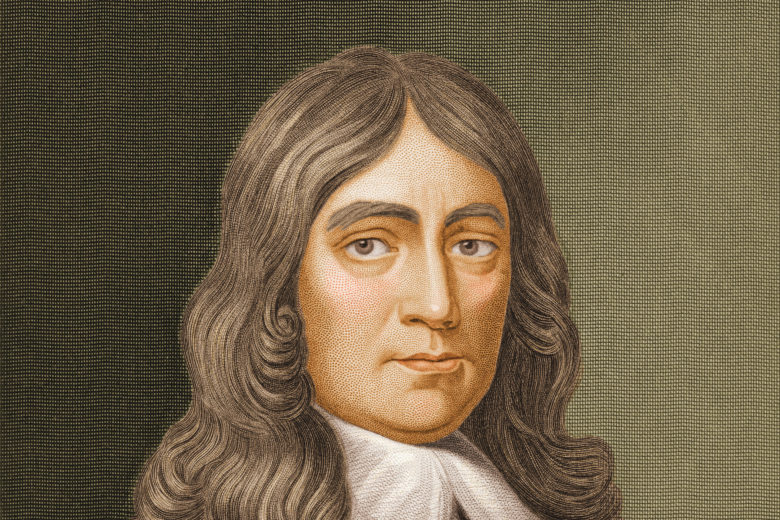 John Milton, born in London, spent six years after graduating from Cambridge at his father's country home reading the classics and writing poetry. Ardent about morals and politics, he wrote progressive tracts on divorce and freedom of the press, as well as pamphlets in support of Oliver Cromwell during England's Civil War. Milton wrote Paradise Lost, one of the greatest epic poems in English, after he had gone completely blind.
See More By This Poet
More By This Poet
More Poems about Arts & Sciences
Listening in Deep Space
We've always been out looking for answers,
telling stories about ourselves,
searching for connection, choosing
to send out Stravinsky and whale song,
which, in translation, might very well be
our undoing instead of a welcome.

We launch satellites, probes, telescopes
unfolding like origami, navigating
geomagnetic storms, major disruptions.
Rovers...
Browse poems about Arts & Sciences
More Poems about Living
Browse poems about Living
Get a random poem