By Gerard Manley Hopkins
Nothing is so beautiful as Spring –
When weeds, in wheels, shoot long and lovely and lush;
Thrush's eggs look little low heavens, and thrush
Through the echoing timber does so rinse and wring
The ear, it strikes like lightnings to hear him sing;
The glassy peartree leaves and blooms, they brush
The descending blue; that blue is all in a rush
With richness; the racing lambs too have fair their fling.
What is all this juice and all this joy?
A strain of the earth's sweet being in the beginning
In Eden garden. – Have, get, before it cloy,
Before it cloud, Christ, lord, and sour with sinning,
Innocent mind and Mayday in girl and boy,
Most, O maid's child, thy choice and worthy the winning.
Source: Gerard Manley Hopkins: Poems and Prose (Penguin Classics, 1985)
Poet Bio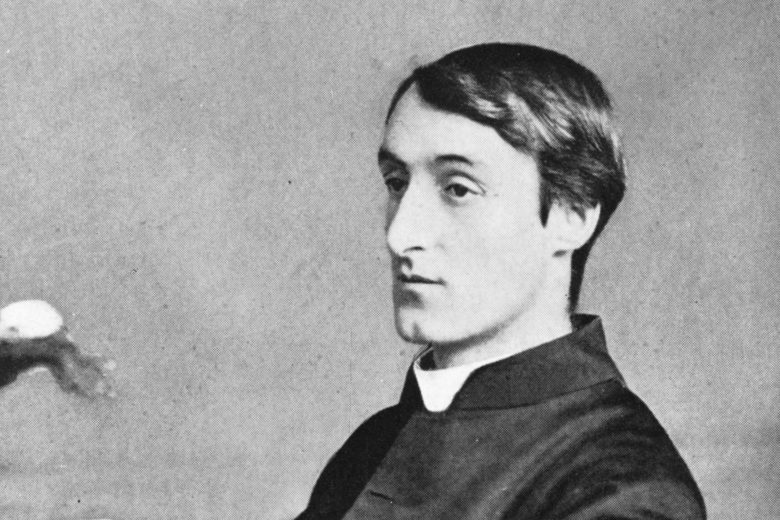 Gerard Manley Hopkins's family encouraged his artistic talents when he was a youth in Essex, England. However, Hopkins became estranged from his Protestant family when he converted to Roman Catholicism. Upon deciding to become a priest, he burned all of his poems and did not write again for many years. His work was not published until 30 years after his death when his friend Robert Bridges edited the volume Poems.
See More By This Poet
More By This Poet
More Poems about Nature
Browse poems about Nature
More Poems about Religion
Browse poems about Religion
Get a random poem