By Kate Bass
When I know you are coming home
I put on this necklace:
glass beads on a silken thread,
a blue that used to match my eyes.
I like to think I am remembering you.
I like to think you don't forget.
The necklace lies heavy on my skin,
it clatters when I reach down
to lift my screaming child.
I swing her, roll her in my arms until she forgets.
The beads glitter in the flicker of a TV set
as I sit her on my lap
and wish away the afternoon.
I wait until I hear a gate latch lift
the turn of key in lock.
I sit amongst toys and unwashed clothes,
I sit and she fingers the beads until you speak
in a voice that no longer seems familiar, only strange.
I turn as our child tugs at the string.
I hear a snap and a sound like falling rain.
Kate Bass, "The Albatross" from The Pasta Maker. Copyright © 2003 by Kate Bass. Reprinted by permission of The Poetry Business.
Source: The Pasta Maker (2003)
Living
Relationships
Social Commentaries
Poet Bio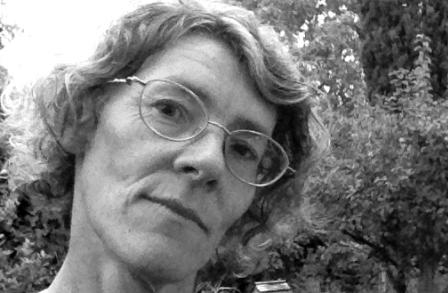 British poet Kate Bass was born in north London. She studied chemistry at Edinburgh University and worked for the Patent Agency in London before studying illustration at Anglia Polytechnic University. She lives in Cambridge, England, with her family and works as an illustrator. Her poems explore family, relationships, and child-raising. While her poetry presents precise observations of the everyday, complicated emotional undertones also haunt the seemingly ordinary objects and situations that she describes.
See More By This Poet
More Poems about Living
Browse poems about Living
More Poems about Relationships
Browse poems about Relationships
More Poems about Social Commentaries
Browse poems about Social Commentaries
Get a random poem