By Jones Very
The morning comes, and thickening clouds prevail,
Hanging like curtains all the horizon round,
Or overhead in heavy stillness sail;
So still is day, it seems like night profound;
Scarce by the city's din the air is stirred,
And dull and deadened comes its every sound;
The cock's shrill, piercing voice subdued is heard,
By the thick folds of muffling vapors drowned.
Dissolved in mists the hills and trees appear,
Their outlines lost and blended with the sky;
And well-known objects, that to all are near,
No longer seem familiar to the eye,
But with fantastic forms they mock the sight,
As when we grope amid the gloom of night.
Poet Bio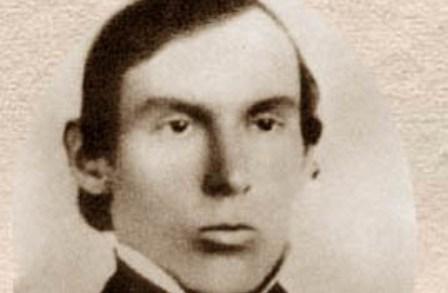 Though Jones Very was a minor figure in Transcendentalist circles, his poetry and criticism were highly regarded by Ralph Waldo Emerson, Bronson Alcott, and the pioneering educator Elizabeth Palmer Peabody. His close study of Shakespeare led him to write almost exclusively in Shakespearian sonnets, and his sequences on religion and nature gained recognition for their graceful lyricism. However, Very's intense religious devotion soon led him to believe that he was Christ incarnate, or the messiah—and that his poetry was the product of divine inspiration. He was dismissed from his studies at Harvard Divinity School over this declaration, and he was eventually admitted to an insane asylum. Years later, Very no longer felt he served as God's vessel; he retired to his family's home in Salem, Massachusetts, where he lived with his two sisters until his death.
See More By This Poet
More Poems about Living
Browse poems about Living
More Poems about Nature
Listening in Deep Space
We've always been out looking for answers,
telling stories about ourselves,
searching for connection, choosing
to send out Stravinsky and whale song,
which, in translation, might very well be
our undoing instead of a welcome.

We launch satellites, probes, telescopes
unfolding like origami, navigating
geomagnetic storms, major disruptions.
Rovers...
Browse poems about Nature
More Poems about Religion
Browse poems about Religion
Get a random poem