By Howard Nemerov
Late in November, on a single night
Not even near to freezing, the ginkgo trees
That stand along the walk drop all their leaves
In one consent, and neither to rain nor to wind
But as though to time alone: the golden and green
Leaves litter the lawn today, that yesterday
Had spread aloft their fluttering fans of light.

What signal from the stars? What senses took it in?
What in those wooden motives so decided
To strike their leaves, to down their leaves,
Rebellion or surrender? and if this
Can happen thus, what race shall be exempt?
What use to learn the lessons taught by time,
If a star at any time may tell us: Now.
Howard Nemerov, "The Consent" from The Collected Poems of Howard Nemerov. Copyright © 1977 by Howard Nemerov. Reprinted by permission of Alexander Nemerov.
Source: The Collected Poems of Howard Nemerov (1977)
Poet Bio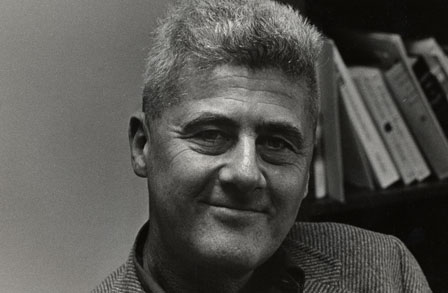 Howard Nemerov was born in New York City, and attended the Society for Ethical Culture's Fieldstone School and Harvard University, where he graduated in 1941. He then served as a pilot in the U.S. Army Air Force during World War II, an experience he reflects on in "The War in the Air." After the war, he completed his first book of poems and began teaching at Hamilton College, his first of many teaching positions. In the poems "The Vacuum," and "Writing," Nemerov combines a formal elegance with an intelligent wit and strong emotions to describe the mysteries of death and written language.
See More By This Poet
More By This Poet
More Poems about Living
Browse poems about Living
More Poems about Nature
Listening in Deep Space
We've always been out looking for answers,
telling stories about ourselves,
searching for connection, choosing
to send out Stravinsky and whale song,
which, in translation, might very well be
our undoing instead of a welcome.

We launch satellites, probes, telescopes
unfolding like origami, navigating
geomagnetic storms, major disruptions.
Rovers...
Browse poems about Nature
Get a random poem