By Dan Beachy-Quick
The senseless leaf   in the fevered hand
Grows hot, near blood-heat, but never grows
Green. Weeks ago the dove's last cooing strain
Settled silent in the nest to brood slow
Absence from song. The dropped leaf cools
On the uncut grass, supple still, still green,
Twining still these fingers as they listless pull
The tangle straight until the tangle tightens
And the hand is caught, another fallen leaf.
The poetry of the earth never ceases
Ceasing — one blade of grass denies belief
Until its mere thread bears the grasshopper's
Whole weight, and the black cricket sings unseen,
Desire living in a hole beneath the tangle's green.
Source: Poetry (February 2013)
Poet Bio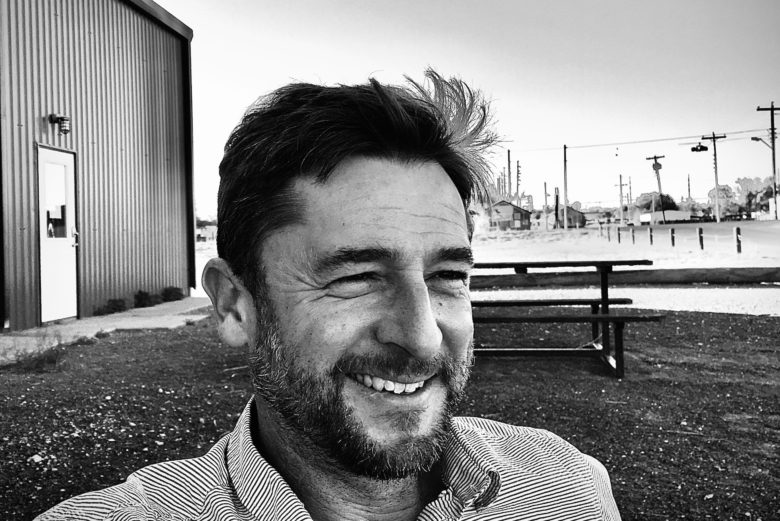 Poet and essayist Dan Beachy-Quick was born in Chicago and raised in Colorado and upstate New York. He was educated at Hamilton College, the University of Denver, and the University of Iowa. Drawing its material from a wide range of sources, Beachy-Quick's poetry is often united by a focused engagement with the fabric of sound and the pattern of echoes. He has taught at The School of the Art Institute of Chicago and Colorado State University, and lives in Fort Collins, Colorado with his family.
See More By This Poet
More Poems about Living
Browse poems about Living
More Poems about Nature
Listening in Deep Space
We've always been out looking for answers,
telling stories about ourselves,
searching for connection, choosing
to send out Stravinsky and whale song,
which, in translation, might very well be
our undoing instead of a welcome.

We launch satellites, probes, telescopes
unfolding like origami, navigating
geomagnetic storms, major disruptions.
Rovers...
Browse poems about Nature
Get a random poem