By Geoffrey Brock
It hangs on its
                stem like a plum
at the edge of a
               darkening thicket.
It's swelling and
               blushing and ripe
and I reach out a
               hand to pick it
but flesh moves
               slow through time
and evening
               comes on fast
and just when I
               think my fingers
might seize that
               sweetness at last
the gentlest of
               breezes rises
and the plum lets
               go of   the stem.
And now it's my
               fingers ripening
and evening that's
               reaching for them.
Source: Poetry (May 2013)
Poet Bio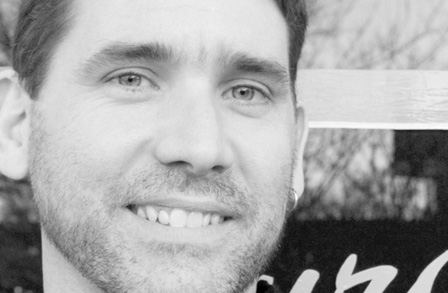 Born in Atlanta, Geoffrey Brock received an MFA from the University of Florida and a PhD from the University of Pennsylvania. Besides being a poet, Brock has also made significant contributions as a translator. 
More Poems about Living
Browse poems about Living
More Poems about Nature
What Women Are Made Of
We are all ventricle, spine, lung, larynx, and gut.
Clavicle and nape, what lies forked in an open palm;

we are follicle and temple. We are ankle, arch,
sole. Pore and rib, pelvis and root

and tongue. We are wishbone and gland and molar
and...
White Box
Of Tribulation, these are They,
Denoted by the White.
— Emily Dickinson


Pained, permanent
wakefulness

Exposed
in the split geode

a Santa's grotto
Jagged milk

quartz crusts
constitute

every surface —
a mouth

all teeth
self-sharpening

like sea urchins' —
"Uncomfortably beautiful"

toughened glass
spikes

in the doorways
of award-

winning offices
 — rough

sleepers from the womb
condemned

to make of anything succulent
rock

of porticoes
iron maidens
Browse poems about Nature