By Robert Graves
Are you shaken, are you stirred
    By a whisper of love,
Spellbound to a word
    Does Time cease to move,
Till her calm grey eye
    Expands to a sky
And the clouds of her hair
    Like storms go by?
Then the lips that you have kissed
    Turn to frost and fire,
And a white-steaming mist
    Obscures desire:
So back to their birth
    Fade water, air, earth,
And the First Power moves
    Over void and dearth.
Is that Love? no, but Death,
    A passion, a shout,
The deep in-breath,
    The breath roaring out,
And once that is flown,
    You must lie alone,
Without hope, without life,
    Poor flesh, sad bone.
Poet Bio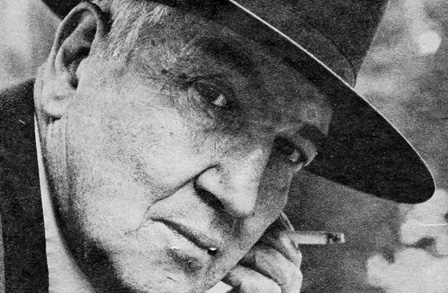 Robert Graves was an English poet, scholar/translator, writer of antiquity specializing in Classical Greece and Rome, and novelist. A rebel socially, as well as artistically, Graves left his wife and four children in 1929 to live in Majorca with Laura Riding, an American poet. After his break with Riding, Graves, inspired by studies of matriarchal societies and goddess cults, formulated his own personal mythology of the White Goddess which would affect all of his future work.
See More By This Poet
More By This Poet
More Poems about Living
Browse poems about Living
More Poems about Love
Browse poems about Love
More Poems about Nature
Poem
The earth said
remember me.
The earth said
don't let go,

said it one day
when I was
accidentally
listening, I

heard it, I felt it
like temperature,
all said in a
whisper—build to-

morrow, make right be-
fall, you are not
free, other scenes
are not taking

place, time is not filled,
time is not late,...
Browse poems about Nature
Get a random poem