By Maya Angelou
She came home running
       back to the mothering blackness   
       deep in the smothering blackness
white tears icicle gold plains of her face   
       She came home running
She came down creeping
       here to the black arms waiting
       now to the warm heart waiting
rime of alien dreams befrosts her rich brown face   
       She came down creeping
She came home blameless
       black yet as Hagar's daughter
       tall as was Sheba's daughter
threats of northern winds die on the desert's face   
       She came home blameless
Maya Angelou, "The Mothering Blackness" from Just Give Me a Cool Drink of Water Fore I Die. Copyright © 1971 by Maya Angelou. Used by permission of Random House, an imprint and division of Penguin Random House LLC. All rights reserved.
Source: The Complete Collected Poems of Maya Angelou (Random House Inc., 1994)
Living
Social Commentaries
Poet Bio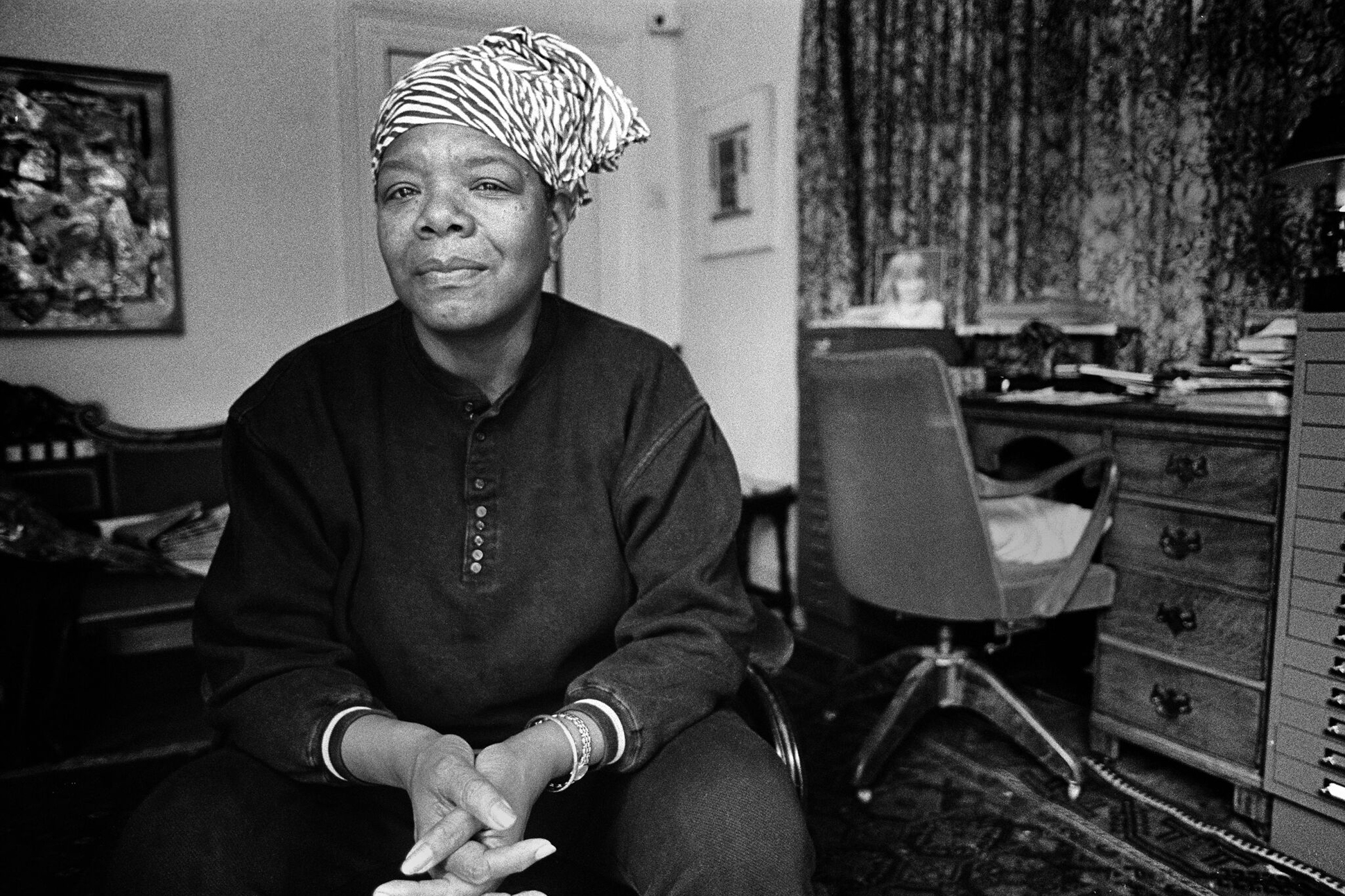 Writer and activist Maya Angelou had a broad and successful career as a streetcar conductor, a dancer, editor, teacher, storyteller, and actress. Born Marguerite Johnson in 1928, she gained fame with I Know Why the Caged Bird Sings, her 1970 autobiography which speaks courageously of her encounters with racism. One of the best-known writers in America, Angelou read her poem "On the Pulse of the Morning" at the presidential inauguration of Bill Clinton in 1993. She was the first black woman to have a screenplay (Georgia, Georgia) produced in 1972, and she received an Emmy nomination for her performance in Roots in 1977. Angelou wrote the poetry for the 1993 film Poetic Justice, and went on to appear in that film and others, including There Are No Children Here and How to Make an American Quilt. She died in 2014 at the age of 86.
More By This Poet
More Poems about Living
Browse poems about Living
More Poems about Social Commentaries
Vagrants and Loiterers
You got that clean waistcoat,
the bright white of a well-tailored
shirt, you got those loose-as-sacks
slacks and some spit-polished shoes,
and you know, whether you are looking
like money, or about to take a stroll,
to tilt that hat like you own
the world; yeah, smoke...
Activities
Living
Social Commentaries
Back Up Quick They're Hippies
That was the year we drove
into the commune in Cornwall.
"Jesus Jim," mam said,
"back up quick they're hippies."

Through the car window,
tents, row after row, flaps open,
long-haired men and women
curled around each other like babies

and the babies themselves
wandered naked across the grass.

I...
Living
Relationships
Social Commentaries
Browse poems about Social Commentaries