By Christopher Marlowe
Come live with me and be my love,
And we will all the pleasures prove,
That Valleys, groves, hills, and fields,
Woods, or steepy mountain yields.
And we will sit upon the Rocks,
Seeing the Shepherds feed their flocks,
By shallow Rivers to whose falls
Melodious birds sing Madrigals.
And I will make thee beds of Roses
And a thousand fragrant posies,
A cap of flowers, and a kirtle
Embroidered all with leaves of Myrtle;
A gown made of the finest wool
Which from our pretty Lambs we pull;
Fair lined slippers for the cold,
With buckles of the purest gold;
A belt of straw and Ivy buds,
With Coral clasps and Amber studs:
And if these pleasures may thee move,
Come live with me, and be my love.
The Shepherds' Swains shall dance and sing
For thy delight each May-morning:
If these delights thy mind may move,
Then live with me, and be my love.
Poet Bio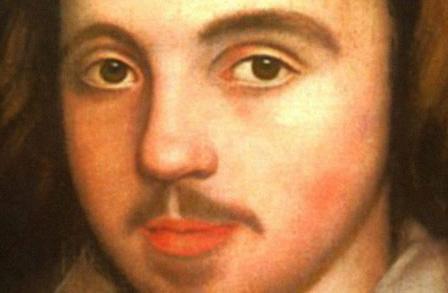 Christopher Marlowe, the son of a shoemaker, was educated at Cambridge before he joined the Lord Admiral's Theatre Company in London. Like Shakespeare, a contemporary whom he influenced, Marlowe worked as an actor as well as a dramatist. He wrote beautiful love poems and heroic plays, including Dr. Faustus and The Jew of Malta. His brilliant career, though, was cut tragically short when he was killed in a tavern fight at 29.
See More By This Poet
More Poems about Living
Browse poems about Living
More Poems about Love
Browse poems about Love
More Poems about Nature
Listening in Deep Space
We've always been out looking for answers,
telling stories about ourselves,
searching for connection, choosing
to send out Stravinsky and whale song,
which, in translation, might very well be
our undoing instead of a welcome.

We launch satellites, probes, telescopes
unfolding like origami, navigating
geomagnetic storms, major disruptions.
Rovers...
Browse poems about Nature
Get a random poem