By Arthur Rimbaud
Translated by Wallace Fowlie
When the child's forehead, full of red torments,
Implores the white swarm of indistinct dreams,
There come near his bed two tall charming sisters
With slim fingers that have silvery nails.
They seat the child in front of a wide open
Window where the blue air bathes a mass of flowers
And in his heavy hair where the dew falls
Move their delicate, fearful and enticing fingers.

He listens to the singing of their apprehensive breath.
Which smells of long rosy plant honey
And which at times a hiss interrupts, saliva
Caught on the lip or desire for kisses.
He hears their black eyelashes beating in the perfumed
Silence; and their gentle electric fingers
Make in his half-drunken indolence the death of the little lice
Crackle under their royal nails.
Then the wine of Sloth rises in him,
The sigh of an harmonica which could bring on delirium;
The child feels, according to the slowness of the caresses
Surging in him and dying continuously a desire to cry.
Arthur Rimbaud, "The Seekers of Lice" from Complete Works, Selected Letters. Copyright © 2005 by Arthur Rimbaud. Reprinted by permission of The University of Chicago Press.
Source: Complete Works, Selected Letters (University of Chicago Press, 2005)
Poet Bio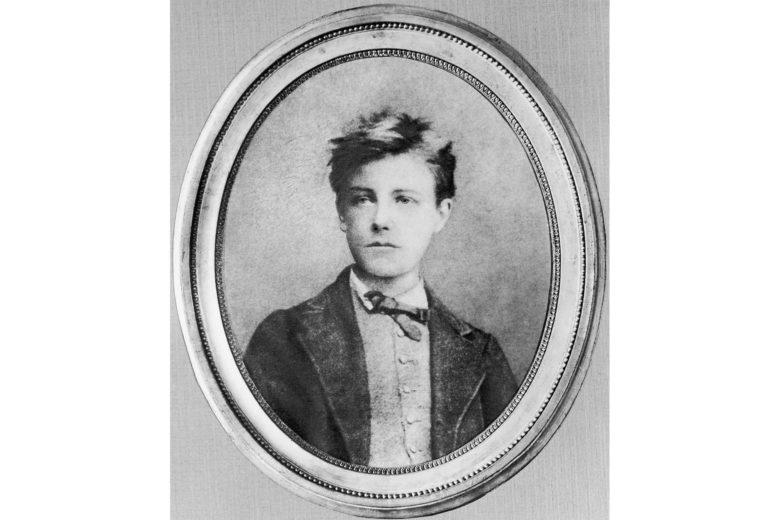 Arthur Rimbaud is the supreme child genius in the history of poetry. Born in Charleville, France, he attended school there, then left for Paris where he embarked on a disastrous but enormously productive relationship with another great poet, Paul Verlaine. When that affair wrecked itself spectacularly—with Verlaine sent to prison for shooting Rimbaud—Rimbaud apparently abandoned poetry, left Europe, eventually lived in east Africa briefly, and returned to France to die of cancer at the age of 37, a virtually unknown man. Once buried, though, he gradually dawned as the blazing comet of early Modernist verse.
See More By This Poet
More Poems about Arts & Sciences
Listening in Deep Space
We've always been out looking for answers,
telling stories about ourselves,
searching for connection, choosing
to send out Stravinsky and whale song,
which, in translation, might very well be
our undoing instead of a welcome.

We launch satellites, probes, telescopes
unfolding like origami, navigating
geomagnetic storms, major disruptions.
Rovers...
Browse poems about Arts & Sciences
More Poems about Living
Browse poems about Living
Get a random poem