By Nikki Giovanni
It is appropriate that I sing
The song of the feet

The weight of the body
And what the body chooses to bear
Fall on me

I trampled the American wilderness
Forged frontier trails
Outran the mob in Tulsa
Got caught in Philadelphia

And am still unreparated

I soldiered on in Korea
Jungled through Vietnam sweated out Desert Storm
Caved my way through Afghanistan
Tunneled the World Trade Center

And on the worst day of my life
Walked behind JFK
Shouldered MLK
Stood embracing Sister Betty

I wiggle my toes
In the sands of time
Trusting the touch that controls my motion
Basking in the warmth of the embrace
Day's end offers with warm salty water

It is appropriate I sing
The praise of the feet

I am a Black woman
Nikki Giovanni, "The Song of the Feet" from Quilting the Black-Eyed Pea. Copyright © 2002 by Nikki Giovanni. Reprinted by permission of HarperCollins Publishers Inc..
Source: Quilting the Black-Eyed Pea (HarperCollins Publishers, 2002)
Living
Social Commentaries
Poet Bio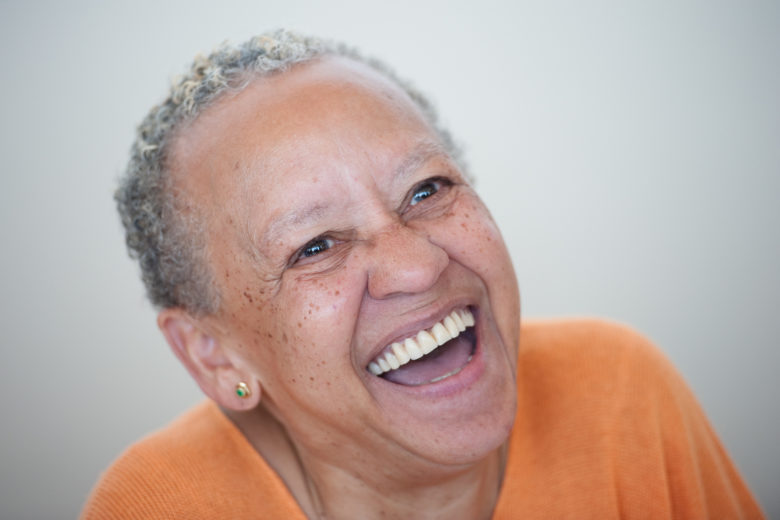 Nikki Giovanni was born in Knoxville, Tennessee and raised in Cincinnati, Ohio. She received her B.A. at Fisk University, and completed postgraduate studies at the University of Pennsylvania School of Social Work and Columbia University School of Fine Arts. She has been a member of the faculty at Virginia Tech in Blacksburg, Virginia, since 1987. She was a major force in the community following the shootings there in 2007. In addition to her many collections of poetry, she is an accomplished spoken word artist and was nominated for a Grammy in 2004. Giovanni is also a lung cancer survivor.
See More By This Poet
More By This Poet
More Poems about Living
Browse poems about Living
More Poems about Social Commentaries
Browse poems about Social Commentaries
Get a random poem