By Kevin Goodan
to crave what the light does crave
to shelter, to flee
to gain desire of every splayed leaf
to calm cattle, to heat the mare
to coax dead flies back from slumber
to turn the gaze of each opened bud
to ripe the fruit to rot the fruit
and drive down under the earth
to lord gentle dust
to lend a glancing grace to llamas
to gather dampness from fields
and divide birds
and divide the ewes from slaughter
and raise the corn and bend the wheat
and drive tractors to ruin
burnish the fox, brother the hawk
shed the snake, bloom the weed
and drive all wind diurnal
to blanch the fire and clot the cloud
to husk, to harvest,
sheave and chaff
to choose the bird
and voice the bird
to sing us, veery, into darkness
Kevin Goodan, "(to crave what the light does crave)" from Winter Tenor. Copyright © 2009 by Kevin Goodan. Reprinted by permission of Alice James Books.
Source: Winter Tenor (Alice James Books, 2009)
Poet Bio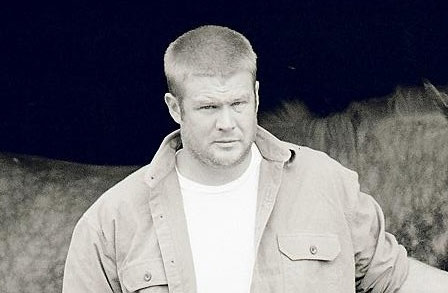 Kevin Goodan was born in Montana and raised on the Flathead Indian Reservation where his stepfather and brothers are tribal members. Goodan earned his BA from the University of Montana and worked as a firefighter for ten years with the U.S. Forest Service before receiving his MFA from University of Massachusetts-Amherst in 2004. In an interview with Goodan for Astrophil Press, poet Gregory Lawless noted the "breathtaking moments of solitude" of Goodan's style, which "exhibits both pastoral eloquence and psychological intensity." He currently teaches at Lewis-Clark State College and resides in Idaho. 
See More By This Poet
More Poems about Nature
Browse poems about Nature
Get a random poem