By Richard Lovelace
Tell me not (Sweet) I am unkind,
That from the nunnery
Of thy chaste breast and quiet mind
To war and arms I fly.
True, a new mistress now I chase,
The first foe in the field;
And with a stronger faith embrace
A sword, a horse, a shield.
Yet this inconstancy is such
As you too shall adore;
I could not love thee (Dear) so much,
Lov'd I not Honour more.
Love
Relationships
Social Commentaries
Poet Bio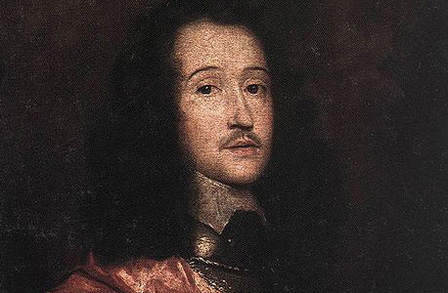 Like the other Cavalier poets of 17th-century England, Richard Lovelace lived a legendary life as a soldier, lover, and courtier. Persecuted for his unflagging support of King Charles I, he died in dire poverty — but not before writing two of the age's most melodic and moving lyrics: "To Althea, from Prison" and "To Lucasta, Going to the Wars."
See More By This Poet
More By This Poet
More Poems about Love
Browse poems about Love
More Poems about Relationships
Browse poems about Relationships
More Poems about Social Commentaries
Browse poems about Social Commentaries
Get a random poem