By Alice Cary
I am weary of the working,
Weary of the long day's heat;
To thy comfortable bosom,
Wilt thou take me, spirit sweet?
Weary of the long, blind struggle
For a pathway bright and high,—
Weary of the dimly dying
Hopes that never quite all die.
Weary searching a bad cipher
For a good that must be meant;
Discontent with being weary,—
Weary with my discontent.
I am weary of the trusting
Where my trusts but torments prove;
Wilt thou keep faith with me? wilt thou
Be my true and tender love?
I am weary drifting, driving
Like a helmless bark at sea;
Kindly, comfortable spirit,
Wilt thou give thyself to me?
Give thy birds to sing me sonnets?
Give thy winds my cheeks to kiss?
And thy mossy rocks to stand for
The memorials of our bliss?
I in reverence will hold thee,
Never vexed with jealous ills,
Though thy wild and wimpling waters
Wind about a thousand hills.
Source: American Poetry: The Nineteenth Century (The Library of America, 1993)
Poet Bio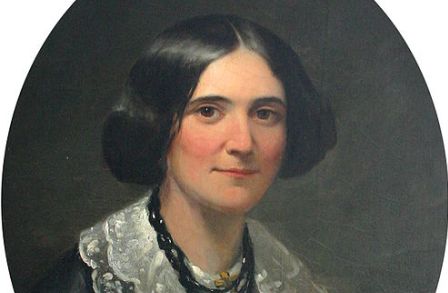 The sisters Alice and Phoebe Cary grew up on a farm near Cincinnati, Ohio. There they immersed themselves in the classics of literature under the tutelage of an older sister whose death in 1833 affected them deeply. Although both published poems while still teenagers, it wasn't until 1850, after their work had been noticed by such luminaries as Edgar Allan Poe and John Greenleaf Whittier, that a book—Poems of Alice and Phoebe Cary— appeared. After their debut the sisters moved to New York City, where they became central figures in the East Coast literary milieu, contributing regularly to national periodicals and hosting a famous salon on Sunday evenings. They were also active in the early days of the women's rights movement, with Phoebe serving as an assistant editor for Susan B. Anthony's newspaper The Revolution.
See More By This Poet
More Poems about Activities
Browse poems about Activities
More Poems about Living
Browse poems about Living
Get a random poem