By Adam Zagajewski
Translated by Clare Cavanagh
Try to praise the mutilated world.
Remember June's long days,
and wild strawberries, drops of rosé wine.
The nettles that methodically overgrow
the abandoned homesteads of exiles.
You must praise the mutilated world.
You watched the stylish yachts and ships;
one of them had a long trip ahead of it,
while salty oblivion awaited others.
You've seen the refugees going nowhere,
you've heard the executioners sing joyfully.
You should praise the mutilated world.
Remember the moments when we were together
in a white room and the curtain fluttered.
Return in thought to the concert where music flared.
You gathered acorns in the park in autumn
and leaves eddied over the earth's scars.
Praise the mutilated world
and the gray feather a thrush lost,
and the gentle light that strays and vanishes
and returns.

Adam Zagajewski, "Try to Praise the Mutilated World" from Without End: New and Selected Poems. Copyright © 2002 by Adam Zagajewski. Used by permission of Farrar, Straus & Giroux, LLC, http://us.macmillan.com/fsg. All rights reserved.

Caution: Users are warned that this work is protected under copyright laws and downloading is strictly prohibited. The right to reproduce or transfer the work via any medium must be secured with Farrar, Straus and Giroux, LLC.
Source: Without End: New and Selected Poems (Farrar, Straus and Giroux, 2002)
Poet Bio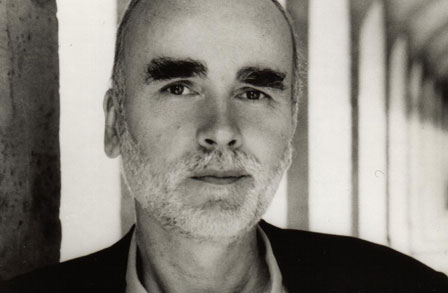 Adam Zagajewski was born in Lvov, Poland, in 1945; as an infant he was relocated with his family to western Poland. He lived in Berlin for a couple of years, moved to France in 1982, and taught at universities in the United States, including the University of Houston and the University of Chicago. Zagajewski writes in Polish; many of his books of poetry and essays have been translated into English. He died on March 21, 2021 in Krakow, Poland.
See More By This Poet
More By This Poet
More Poems about Nature
Browse poems about Nature
Get a random poem