By Frances Leviston
Of Tribulation, these are They,
Denoted by the White.
— Emily Dickinson
Pained, permanent
wakefulness
Exposed
in the split geode
a Santa's grotto
Jagged milk
quartz crusts
constitute
every surface —
a mouth
all teeth
self-sharpening
like sea urchins' —
"Uncomfortably beautiful"
toughened glass
spikes
in the doorways
of award-
winning offices
 — rough
sleepers from the womb
condemned
to make of anything succulent
rock
of porticoes
iron maidens
Source: Poetry (March 2018)
Poet Bio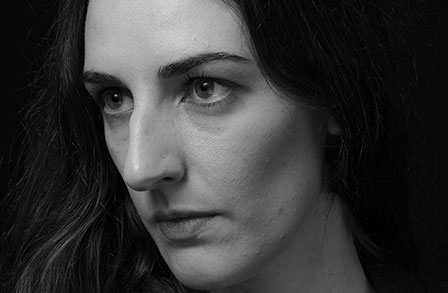 Frances Leviston's Disinformation was published by Picador in 2015. She lectures at the University of Manchester.
See More By This Poet
More Poems about Nature
Poem
The earth said
remember me.
The earth said
don't let go,

said it one day
when I was
accidentally
listening, I

heard it, I felt it
like temperature,
all said in a
whisper—build to-

morrow, make right be-
fall, you are not
free, other scenes
are not taking

place, time is not filled,
time is not late,...
Browse poems about Nature
Get a random poem