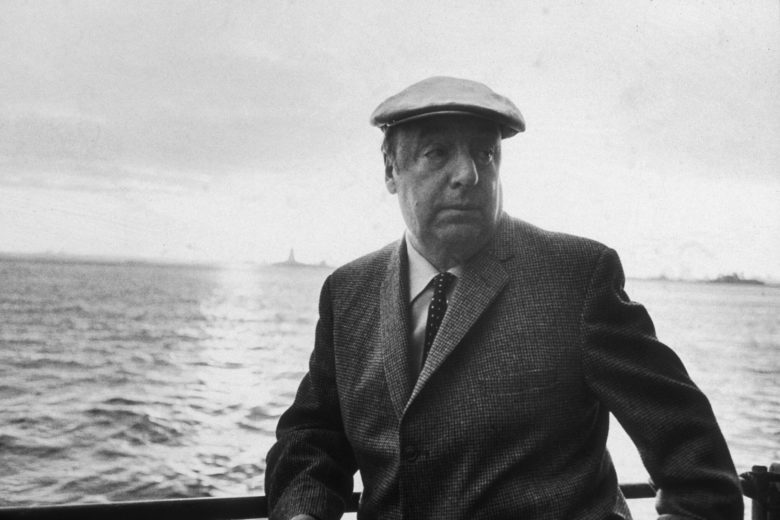 Born Ricardo Eliezer Neftali Reyes y Basoalto, Pablo Neruda adopted the pseudonym under which he would become famous while still in his early teens. He grew up in Temuco in the backwoods of southern Chile. Neruda is considered one of the greatest and most influential poets of the twentieth century. His work has been translated into dozens of languages.
More By This Poet
Finale
Matilde, years or days   
sleeping, feverish,   
here or there,
gazing off,
twisting my spine,   
bleeding true blood,   
perhaps I awaken   
or am lost, sleeping:
hospital beds, foreign windows,
white uniforms of the silent walkers,
the clumsiness of feet.

And then, these journeys   
and my sea of renewal:   
your head on the pillow,   
your hands...
Living
Love
Relationships
One Hundred Love Sonnets: XVII
I don't love you as if you were a rose of salt, topaz,   
or arrow of carnations that propagate fire:   
I love you as one loves certain obscure things,   
secretly, between the shadow and the soul.

I love you as the plant that doesn't...
Ode to a Large Tuna in the Market
Here,   
among the market vegetables,
this torpedo
from the ocean   
depths,   
a missile   
that swam,
now   
lying in front of me
dead.

Surrounded
by the earth's green froth   
—these lettuces,
bunches of carrots—
only you   
lived through
the sea's truth, survived
the unknown, the
unfathomable
darkness, the depths   
of the sea,
the great   
abyss,
le grand abîme,
only you:   
varnished
black-pitched   
witness
to that deepest night.

Only you:
dark bullet
barreled   
from...
Browse more poets