By Pablo Neruda
Translated by William O'Daly
Matilde, years or days
sleeping, feverish,
here or there,
gazing off,
twisting my spine,
bleeding true blood,
perhaps I awaken
or am lost, sleeping:
hospital beds, foreign windows,
white uniforms of the silent walkers,
the clumsiness of feet.
And then, these journeys
and my sea of renewal:
your head on the pillow,
your hands floating
in the light, in my light,
over my earth.
It was beautiful to live
when you lived!
The world is bluer and of the earth
at night, when I sleep
enormous, within your small hands.
Reprinted from The Sea and the Bells (2002) by Pablo Neruda, translated by William O'Daly. Used by permission of Copper Canyon Press, www.coppercanyonpress.org.
Source: The Sea and the Bells (City Lights Books, 2002)
Living
Love
Relationships
Poet Bio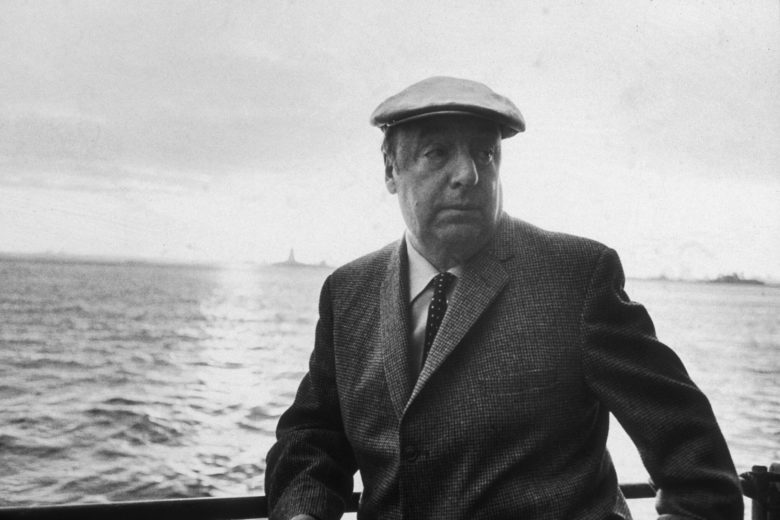 Born Ricardo Eliezer Neftali Reyes y Basoalto, Pablo Neruda adopted the pseudonym under which he would become famous while still in his early teens. He grew up in Temuco in the backwoods of southern Chile. Neruda is considered one of the greatest and most influential poets of the twentieth century. His work has been translated into dozens of languages.
See More By This Poet
More By This Poet
More Poems about Living
Browse poems about Living
More Poems about Love
Browse poems about Love
More Poems about Relationships
Browse poems about Relationships
Get a random poem