By Edward Thomas
Yes. I remember Adlestrop—
The name, because one afternoon
Of heat the express-train drew up there
Unwontedly. It was late June.
The steam hissed. Someone cleared his throat.
No one left and no one came
On the bare platform. What I saw
Was Adlestrop—only the name
And willows, willow-herb, and grass,
And meadowsweet, and haycocks dry,
No whit less still and lonely fair
Than the high cloudlets in the sky.
And for that minute a blackbird sang
Close by, and round him, mistier,
Farther and farther, all the birds
Of Oxfordshire and Gloucestershire.
Poet Bio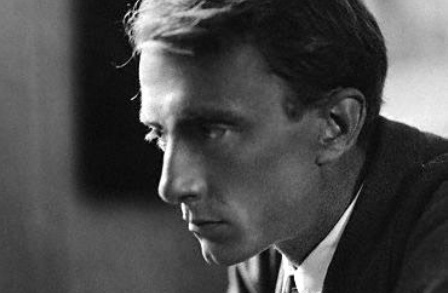 Born in London and educated at Oxford University, Edward Thomas worked long hours as a contract writer to support his young family. He struck up a friendship with a new neighbor, then-unknown poet Robert Frost, who persuaded Thomas to give poetry a try. Under the pseudonym Edward Eastaway, Thomas published the volume Six Poems (1916) and composed more than 100 other poems. He died in the Battle of Arras in World War I.
See More By This Poet
More By This Poet
More Poems about Nature
Browse poems about Nature
Get a random poem