By Lois Red Elk
for my granddaughter, Wahcawin
I didn't want to scold the sky that year, but
Grandma's words taunted my senses. If there
is a thirst, then you need to pity the flowers

in a loud voice. Ask the frogs why they are
being punished, stomp on the ground and talk
to the dried clay about cracking open the earth.

I know challenging the storm is risky. "Last
but not least, burn cedar and pray the lightning
doesn't strike your town." That night, the stars

disappeared, so did the birds. Perhaps it was
the season for rain or the dance. In the western
distance, we thought we heard cannon blasts,

looking over we watched the horizon fill with
lightning strikes. Rain couldn't pour hard enough
over the thirsty plain. Accompanying clouds,

called to thunder's voice in extreme decimals
requesting all the water heaven could send forth,
to come. Rain and more rain filled empty stream

bottoms. Rivers who had pulled their dry banks
farther and farther from their center begged for
a drink to startle dusty beds with a flooding roar.

Lives in dormant places begin to stir and awaken.
The lives of water beings, those that swim, the
ones that hop, and the ones that fly, begin to stir.

That year all thirst was quenched.

Lois Red Elk, "All Thirst Quenched" from Dragonfly Weather. Copyright © 2013 by Lois Red Elk. Reprinted by permission of Lost Horse Press.
Poet Bio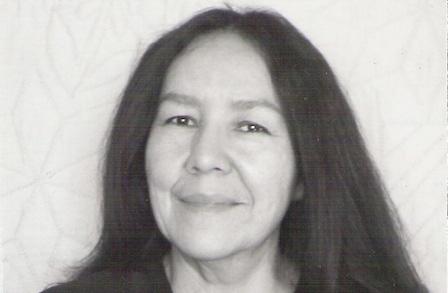 Lois Red Elk is an enrolled member of the Ft. Peck Sioux in Montana, with roots from the Isanti on her mother's side, and the Hunkpapa and Ihanktonwa from her father, who is descended from the Sitting Bull family. Raised in her traditional culture, she is a quill and bead worker, a traditional dancer and an advocate for cultural preservation and practice. During her earlier years living in Los Angeles, she was a TV talk show host, KCOP-TV, an FM radio host at Pasadena City College, and a technical advisor for many Hollywood film productions. She has been a member of Screen Actors Guild and the American Federation of Television and Radio Artists for 40 years while working for all the major networks and Hollywood studios in film and television. She has worked as a freelance writer for her tribe's Native newspaper and authored a weekly column titled "Raised Dakota." She is currently on the adjunct faculty at Fort Peck Community College in Montana, where she teaches cultural arts courses.
See More By This Poet
More Poems about Nature
Listening in Deep Space
We've always been out looking for answers,
telling stories about ourselves,
searching for connection, choosing
to send out Stravinsky and whale song,
which, in translation, might very well be
our undoing instead of a welcome.

We launch satellites, probes, telescopes
unfolding like origami, navigating
geomagnetic storms, major disruptions.
Rovers...
Browse poems about Nature
More Poems about Relationships
Browse poems about Relationships
Get a random poem