By Phillis Levin
To fish from a cloud in the sky
You must find a comfortable spot,
Spend a day looking down
Patiently, clear-sighted.
Peer at your ceiling:
Where a light dangles, hook & line
Could be slipping through.
Under the hull of a boat
A fish will see things this way,
Looking up while swimming by — 
A wavering pole's refraction
Catching its eye.
What will you catch?
With what sort of bait?
Take care or you'll catch yourself,
A fish might say,
As inescapable skeins of shadow
Scatter a net
Over the face of the deep.
Source: Poetry (February 2016)
Poet Bio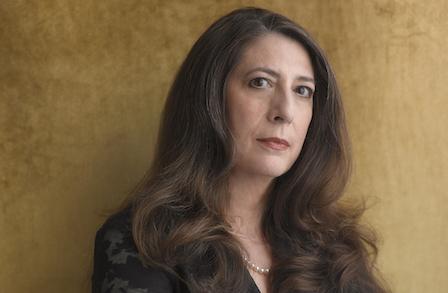 Phillis Levin was born and raised in Paterson, New Jersey, and educated at Sarah Lawrence College and The Johns Hopkins University.  She is currently a professor of English and the Poet-in-Residence at Hofstra University.
More By This Poet
More Poems about Living
Browse poems about Living
More Poems about Nature
What Women Are Made Of
We are all ventricle, spine, lung, larynx, and gut.
Clavicle and nape, what lies forked in an open palm;

we are follicle and temple. We are ankle, arch,
sole. Pore and rib, pelvis and root

and tongue. We are wishbone and gland and molar
and...
White Box
Of Tribulation, these are They,
Denoted by the White.
— Emily Dickinson


Pained, permanent
wakefulness

Exposed
in the split geode

a Santa's grotto
Jagged milk

quartz crusts
constitute

every surface —
a mouth

all teeth
self-sharpening

like sea urchins' —
"Uncomfortably beautiful"

toughened glass
spikes

in the doorways
of award-

winning offices
 — rough

sleepers from the womb
condemned

to make of anything succulent
rock

of porticoes
iron maidens
Browse poems about Nature